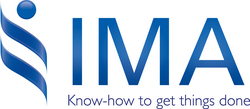 If you don't change the behavioral reinforcements, you won't get the change
(PRWEB) January 7, 2009
IMA (Implementation Management Associates) has identified three immediate steps companies can take to address the top CEO concerns. These concerns were identified in a recent Conference Board survey of CEOs, and include 1) excellence in execution, 2) consistent execution of strategy by top management, and 3) speed, flexibility, and adaptability to change. Even in today's difficult business environment, there are actions companies can take to overcome the CEO challenges, and these actions require a relatively small financial investment.
The CEO concerns are well-founded, because research shows that the vast majority of strategic initiatives don't achieve the intended Return on Investment. Since these financial results are a direct reflection of inconsistent execution, organizations must shift attention, starting at top management, from strategy development to strategy execution. "Over the years, organizations have become much more skilled at development of strategy, but have not paid the requisite attention to the execution of those strategies," says Don Harrison http://imaworldwide.com/company_don_harrison_bio.aspx, president and founder of IMA.
What may be surprising is that there is a strong connection between all three of the major challenges the Conference Board survey cites. "We would submit that the reason organizations are not achieving execution success is linked directly to a lack of business discipline and rigor being applied to the human elements associated with these initiatives," notes Harrison. "Organizations incorrectly assume that they can't manage the people side of execution with the same kind of hard deliverables that are typically part and parcel of the technical aspects of these strategic initiatives. Our Accelerating Implementation Methodology (AIM) http://imaworldwide.com/aim_methodology_benefits.aspx provides the structured framework organizations need to manage the human elements needed for execution excellence."
Harrison recommends three specific actions Leaders can take to overcome the CEO challenges:
1. Change the execution goal from getting to the "go live" or "launch" point to achieving Return on Investment; what Harrison calls the difference between Installation of an initiative to Implementation. Organizations need to change their success definition from getting an initiative launched to ensuring that the initiative is successful only when all business, technical, and human objectives are met.
2. Leaders must recognize that their own behavior as Sponsors, rather than external factors, drives how fast they can get things done. Sponsorship is action, not position; Sponsors must express, model, and reinforce desired behaviors to achieve execution success.
3. Organizations must change the reinforcements in order to drive behavior changes. "If you don't change the behavioral reinforcements, you won't get the change," explains Harrison.
By addressing all three of these recommendations simultaneously, organizations can dramatically improve execution success, increase speed, and do a far better job of managing the rapid succession of change inherent in today's volatile economic environment.
For more information, go to http://www.imaworldwide.com.
###