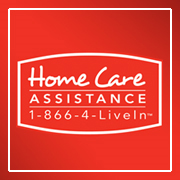 The first tip is to establish a consistent routine. Familiarity plays a huge role when dealing with dementia patients
Toronto, Canada (PRWEB) April 13, 2015
Home Care Assistance – Halton/Peel Region (http://www.GreaterTorontoHomeCare.ca), the area's leading provider of non-medical, in-home senior care, is releasing expert advice on how to implement a dementia-based care plan.
Because it can be defined as the progressive loss of mental functions, it can be said that everyone experiences some form of dementia. Severe symptoms of the disease include loss of memory and judgment, impaired sense of reasoning, and loss of sense of personality.
"Dementia is a devastating disease," says Casey Willocks, Care Coordinator for Home Care Assistance – Halton/Peel Region. "People with this disease deteriorate mentally until they are unrecognizable to themselves and others. It's difficult for both the individual afflicted and the family members who witness this sharp decrease in mental capacity."
According to Willocks, despite the severity of dementia, there are specific strategies that can be utilized to maintain the dignity and independence of seniors until the loss of their mental senses is complete.
"The first tip is to establish a consistent routine. Familiarity plays a huge role when dealing with dementia patients," she explains. "Creating a positive environment and showing care and patience when addressing them are also key to helping them handle the disease."
Willocks also notes that it's important to let the senior continue doing what they are capable of so long as they are under supervision. And should any difficult behaviour present itself, physically touching the patient to show affection is the best method for diffusing the situation.
"So many precautions have to be taken to assure seniors remain safe, but in a manner that is respecting of their dignity," she observes. "And knowing specific tips like to schedule the more difficult tasks in the morning and limit distractions can go a long way to maintaining that dignity."
Willocks states that asking simple questions one at a time and not getting frustrated when the dementia symptoms cause confusion are also helpful when it comes to properly communicating with seniors suffering from the disease.
"Safeguarding the house is also crucial: remove lighters, lock up any cabinets with medications, tuck away any rugs, and install handrails," Willocks concludes. "These steps seem tedious, but they need to be taken to reduce the chances of any accidents."
Caregivers at Home Care Assistance – Halton/Peel Region are experienced at using these strategies as part of a complete dementia care plan. To learn more about how caregivers benefit seniors suffering from dementia through home care, visit the Home Care Assistance – Halton/Peel Region web site at http://www.GreaterTorontoHomeCare.ca.