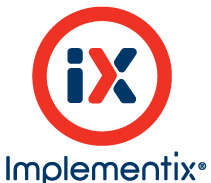 The Implementix team impressed me with the quality, speed and cost-effectiveness of its brand implementation services.
Denver, CO (PRWEB) October 10, 2014
Implementix, a nationwide rebranding company, was hired by Centennial Bank to rebrand branch locations being acquired from Mutual of Omaha Bank in Colorado.
Centennial Bank is a full-service bank focused on providing a full suite of banking solutions for businesses, their owners, individuals and their families in the Denver Metro, Boulder and Colorado mountain resort communities. On August 8, 2014, Centennial Bank announced it entered into a definitive agreement to acquire five Colorado branch locations from Mutual of Omaha Bank, with the expected closure date in late October, 2014.
"The Implementix team impressed me with the quality, speed and cost-effectiveness of its brand implementation services when we acquired and rebranded six branch locations two years ago. I called them immediately to assist us with rebranding our newest bank acquisition," said Kevin Ahern, chairman of the board, Centennial Bank.
Bank regulatory requirements mandate the date by which Mutual of Omaha Bank signage needs to be removed. The Implementix team has already assessed exterior and interior signage displayed at bank locations by taking measurements, identifying potential weather-related and visibility issues, and taking photos to understand the surrounding area. Using value engineering, a detailed plan was developed to produce all signage quickly and cost effectively.
Implementix will convert Mutual of Omaha Bank signage to Centennial Bank signage when branch locations are closed to avoid inconveniencing customers and employees. This allows employees to focus on providing high quality service to bank customers instead of rebranding activities.
About Implementix
Implementix is a nationwide rebranding company that streamlines complex brand implementation projects to help corporations complete brand rollouts on time and on budget. Whether launching a new brand or rebranding after a merger or acquisition, Implementix provides project management services, ensuring the new brand identity looks professional in the marketplace. The Denver-based company works with national, regional and local companies in industries such as hospitality, telecommunications and cable/satellite, healthcare, financial services, food and beverage, and energy. To learn more about Implementix, visit http://www.implement-ix.com.