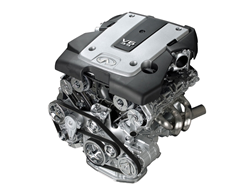 We've launched our website to help market our warehouse inventory of top automaker brands of components that include used, new and remanufactured options
Cleveland, OH (PRWEB) June 16, 2015
The rise in numbers of foreign automakers creating manufacturing facilities in the United States has increased the consumer demand for replacement components for Honda, Toyota and Mitsubishi vehicles. The JDM Pros company is now selling import engines and transmissions on its new website from its U.S. headquarters at http://jdmpros.com.
The new portal that has been launched is currently promoting almost all popular brands of vehicles that were created between 1982 and the current year. Consumers who buy Japanese or Korean replacement vehicle parts will now have the opportunity to use the JDM Pros website to place orders.
"We've launched our website to help market our warehouse inventory of top automaker brands of components that include used, new and remanufactured options," one JDMPros.com sales rep said.
Because the available automotive inventory is based only on imported vehicles, consumers who are searching for domestic parts will not be able to browse U.S. automaker brands. Only companies with domestic ties such as Acura, Mazda and Toyota in the U.S. market will be listed in the public section of vehicle parts for sale.
"People who search for JDM engines sold at a discount price will likely benefit from our expanded inventory that we are now promoting on the Internet," said the sales rep.
The JDM Pros company has developed its own checkout system that now provides consumers with VIN information, product data and current sale prices for each component. Consumers can choose to complete the checkout on the web or through a phone accessible call center that will remain available seven days a week in North America for inquiries or ordering processing.
About JDMPros.com
The JDMPros.com company provides used, rebuilt and new condition automotive engines and gearboxes for imported vehicles in the United States. The company has thousands of suppliers that fill its warehouse shelves annually. The JDMPros.com company makes it an effort to discount its products lower than its competitors to build loyalty with consumers nationally.