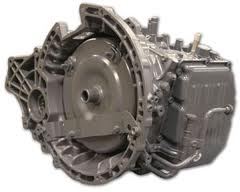 The General Motors, Ford and Chrysler divisions have been upgraded to include more automatic and manual transmission types.
San Francisco, California (PRWEB) April 15, 2013
Sales of import automobiles have steadily increased for some automakers due to the quality of the engineering in the engine department. Delicate auto parts like transmissions can be more difficult to find for some import brands and one company is now helping match buyers with parts online. The gottransmissions.com company is now selling used import transmissions and offering these for a limited time low price online.
Honda, Toyota and Hyundai represents some of the largest exporters of vehicles to North America each year. While dealerships for these brands exist, owners of vehicles purchasing parts through these dealerships can often pay higher prices.
The acquisition of the import transmissions now for sale is one strategy used by this company to offer affordable alternatives to dealerships and third party retailers unable to discount parts pricing.
The Got Transmissions company recently completed expansions in its domestic lineup apart from import acquisitions. The General Motors, Ford and Chrysler divisions have been upgraded to include more automatic and manual transmission types. Agreements to offer this inventory have recently been put into place and all customers now benefit from the adjusted customer pricing now offered for all transmission sales.
The coding and installation of the company quotation system last year has made it simpler for pricing to be located without additional research by customers. Along with the low pricing, terms for warranties and available shipment savings are now included with each price quotation distributed to customers. This updated transmission price program has helped this company distribute more quotes in the first quarter of this year compared with previous quarters last year.
About Got Transmissions
The Got Transmissions company has positioned it sales volume to include direct sales to trade companies and additional sales to consumers. This company has benefited directly from these practices and has built one of the largest transmission inventories currently found on the Internet. The preowned inventory for sale online and offline at Got Transmissions represents the low pricing put in place by this company for all buyers to benefit. The incentives and changes to the company shipment policy has helped to set a new benchmark for preowned engine sellers online to offer no charge shipments with each customer sale.