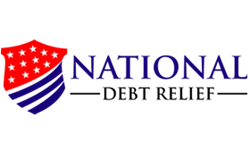 Underestimating personal finance can be detrimental to a person's financial standing
Los Angeles-Long Beach, CA (PRWEB) February 10, 2015
National Debt Relief recently shared in an article published February 9, 2015 how some consumers can benefit from answering key questions about their personal finance. The article titled "Could You Answer These 8 Important Questions About Personal Finance?" enjoins consumers to take a hard look at their personal finance through a series of questions.
The article starts off by pointing out that there are things in life that people can get away with knowing as little as possible. A farmer would have little to no knowledge about astrophysics because they do not need it. They might be more interested about things that has a direct impact on their work like the weather.
The same goes with personal finance but the difference is that it is imperative consumers know about it to keep their budget in order. Underestimating personal finance can be detrimental to a person's financial standing and can mean the difference between crashing into debt losing money or making smart decisions that benefits them financially in the long run.
The article points out that one of the more important personal finance question that they need to answer is how their possessions are being valued by a homeowner's or renter's insurance. There are two kinds of process either replacement value or cash value. Cash value takes into account the actual purchase price less depreciation. Replacement value is better because it takes into consideration the expense when replacing the insured item.
Another area in a consumer's personal finance that they need to have a clear understanding of are their mortgage terms. More than just what the monthly mortgage payment is, homeowners need to understand their interest rate whether it is fixed or variable. And knowing also how taxes and insurance can affect their fixed monthly payments.
Understanding the interest rate on the credit cards in another personal finance question that consumers must be able to answer right away. Knowing the interest rate can help them shop around for a better card or have a payment schedule prioritizing those with the highest rate. To read the full article, click this link: http://www.nationaldebtrelief.com/answer-8-important-questions-personal-finance/