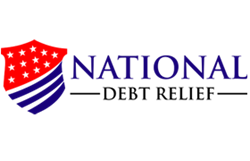 a retirement fund nowadays is no longer a question of whether people will need it in the future
Dallas, TX (PRWEB) March 17, 2015
National Debt Relief recently shared in an article published March 5, 2015 some of the most important aspects of a retirement fund that consumers needs to know. The article, titled "10 Things You Need To Remember With Your Retirement Fund", points out some critical areas in making sure people maximize their retirement fund contributions.
The article starts off by explaining how a retirement fund nowadays is no longer a question of whether people will need it in the future. It is now a question of when they will need it because the time will come that they will have to leave their work and the steady pay that comes with it. This is when their retirement fund takes the front seat and covers all their financial needs.
The article shares that consumers will benefit from maxing out their annual contributions. Taking on this approach helps people maximize the powers of compound interest by being able to put in as much as they can in a year and the interest works on that amount year on year.
It is also important to note that employees need to look into how they can qualify for an employer-matching program where their company matches their 401(k) contribution. The way it works is that some employers match what their employees are contributing to their retirement fund. This helps max out the contribution every year and build a strong nest egg for the future.
There will also come a time where over the course of working for a company, employees will get a salary increase for the quality of work they put in. This should never lead to a lifestyle increase because consumers will just add cost to offset the increase in pay. Instead, the article suggests that it is better that the extra money go to extra retirement contributions to help prepare for the future.
To read the full article, click this link: http://www.nationaldebtrelief.com/10-things-you-need-to-remember-with-your-retirement-fund/