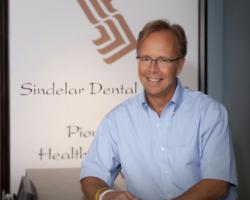 Oral health is essential to overall health...
St. Louis, MO (PRWEB) September 20, 2012
Dr. Dan Sindelar, current president of the American Academy for Oral Systemic Health, offers five challenges and solutions to dental practitioners looking to improve coordinated care for their patients. By working with other medical professionals, dentists and dental practitioners can help their patients improve their health in a multitude of areas, not just their oral health.
"Oral health is essential to overall health," Dr. Sindelar explains. "A solid way for you to improve your patient care, expand your practice and expand your network with other medical professionals in your community is to collaborate with physicians and become an essential part of your patients' healthcare network. It may take a bit of planning, and you may have a few obstacles to overcome when dealing with other medical practitioners – but these tips offer five ways you can more easily work with physicians."
Five Challenges and Solutions to Coordinating Care:

Learn to better interpret lab results: You don't have to go to med school to learn how to interpret your patients' lab results. It's a simply process once you become familiar with the numbers and normal limits. Create a cheat sheet, and at one quick glance, without needing to flip through reference books, you can easily determine whether a patient's test results are in or out of normal range.
Make time to communicate with physicians: There's no need to spend hours and hours on paperwork to communicate with your local medical community. Some great software programs feature pre-made form letters that will simplify communications. The software manages the details for each patient. With a click of a few buttons, you can generate a letter to a physician with ease.
Learn to measure your level of involvement: Every physician is different. One may want a little bit of your help in treating patients, while another will demand much more input from you. Be willing to accommodate the individual physician's needs. Don't force the issue if a physician is less than eager to collaborate.
Learn to take no for an answer: Not every physician is interested in working with you. You may come across physicians who would rather not partner with you in improving patient care. Remember that this is okay. In my experience, however, many reluctant physicians end up becoming some of the most eager to connect and collaborate once they realize the value in it. Your job is to make the first move to initiate communication.
Don't fear the unknown: It can be scary to step out of your comfort zone and approach physicians, especially with the negative stereotypes that follow dentists wherever they go. But don't let fear get in the way of your success.
For more information about coordinating care, oral systemic health, and Dr. Dan Sindelar, visit http://drdansindelar.com .
About Dr. Dan Sindelar
Dr. Sindelar is the current president of the American Academy for Oral Systemic Health (AAOSH). He evangelizes cooperation and communication between the medical and dental fields in light of remarkable new dental treatments. By participating with cardiologists in the prevention of heart attacks, strokes, and diabetes, he earned his preceptorship certification, a sign of the importance that the medical community now places on dental care as an essential component of overall health. Dr. Dan was born and raised in St. Louis, where he has run a private practice, serving the community as one of its leading dentists for more than 30 years. Dan focuses on general advanced cosmetic rehabilitation, gum disease, oral inflammation, comprehensive periodontal management, dental sleep medicine, neuromuscular dentistry, and facial pain and TMJ/TMD therapy.