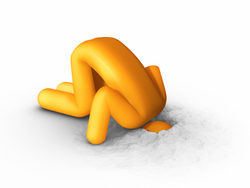 The fact of the matter is, being stupid is a state of mind.
Bellingham, WA (PRWEB) April 13, 2011
At OKimstupid.com, there are many humorous & intellectual discussions on the nature of stupidity. The website also accepts submissions from literally anyone about the times in their life when they have felt stupid.
Stupid things happen on a daily basis: around the world, countless stupid stories are being generated at every moment! Someone trips over their own foot, someone else can't control their flatulence during a job interview (as a direct result of eating a bean burrito beforehand)... Stupid things are happening right this very moment all over the world! OKimstupid aims to provide a safe, anonymous platform for people to share their wacky experiences. The most entertaining and informative of these stories will be published on the Stupid People blog for the world to discuss & chuckle at.
Alternatively, for those who think the idea of glamorizing stupidity is stupid in and of itself, there is a Call Me Stupid page where anyone can explain why they disagree with the philosophical mission of the site. If they are relevant to the general discussion, these submissions will also be published on the stupid people blog, to foster dialogue & get people thinking about what the word "stupid" really means.
FInally, OKimstupid.com will also embark on a mission to create the stupidest T-shirt design in the world. This is an on-going project, and the current iterations can be found on the Stupid Shirts page.
As a species, we must collectively understand what stupidity really is if we are ever to overcome it!
Are you ready to be a part of the stupid revolution?
Yes, I'm stupid
No, I'm not stupid
(Of course, participation is completely optional, even for stupid people...)
# # #