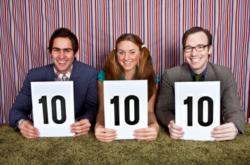 The Aryng team exhibited the experience and gravitas required to provide excellent feedback … that we are using to drive powerful changes …throughout the company
Santa Clara, CA (PRWEB) January 31, 2013
Aryng announced its analytics consulting offering in Q3, 2012 and has since then been successful in helping many organizations understand their biggest hurdles to Analytics Maturity and address it systematically. IMVU, Inc. is one such success story.
Aryng had the opportunity to be part of IMVU's strategic push towards getting stronger ROI from their analytics and data investment. To that end, James Birchler, VP of Engineering at IMVU, hired the Aryng team to assess IMVU's Analytics Maturity and suggest improvements. The Aryng team, using Aryng's proprietary AMQ method, studied IMVU's data and analytics infrastructure, talent and management to recommend a prioritized plan of action. Aryng is now working with IMVU's executive team to make those changes. Additionally, Aryng is providing advanced training to marketing and product managers to instill the BADIR five-step Analytics framework as a company-wide protocol through which data-driven decision making becomes part of every employee's daily workflow.
On completion of the four week project, the IMVU, Inc. executive team was pleased with the Analytics Maturity report and the proposed plan of action and called it a success. Birchler said "IMVU engaged with Aryng for strategic guidance on scaling and improving our data infrastructure and analytics capabilities. Piyanka, Vijay and the Aryng team exhibited the experience and gravitas required to provide excellent feedback and actionable suggestions that we are using to drive powerful changes in the ways we collect, analyze and use data throughout the company. "
Piyanka Jain, the President and CEO of Aryng, on being asked about this project said, "It is not very often that one gets to impact the business world in a fundamental way, Aryng is getting the opportunity to transform one organization at a time, by helping companies understand what is coming in their way of being able to leverage data, and then help the organizations overcome those challenges. The work we are doing is very rewarding and I am delighted with the work we have done for IMVU and are continuing to do, to empower every employee of IMVU to make evidence backed decisions. Being Data-driven is a huge advantage over competitors who are flying blind."
About the Company: Aryng is an analytics consulting and training company based out of Santa Clara, CA. They offer public analytics workshops, customized corporate training and strategic analytics consulting services for organizations looking to leverage data and make smarter decisions. Aryng team believes in "in-sourcing" of analytics, and is on a mission to empower every organization with the know-how of driving decisions based on data. For more information about Aryng and their analytics training and consulting offerings, visit http://www.aryng.com