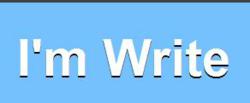 Article Writer Launches Online Magazine in Edmonton.
Edmonton, Alberta (PRWEB) September 04, 2012
Article writer Ryan Willis and I'm Write founder Nerissa McNaughton and have teamed up to launch an online magazine titled We Are Quietly Screaming (WAQS).
The idea for WAQS came from Willis, who served on the board of Edmonton's long-running publication, Other Voices. After a long and frustrating fight to save Other Voices from ceasing publication, Willis obtained permission to use the magazine concept and re-launch the publication under a new name. Willis, an article writer with the freelance writing company, I'm Write, discussed the situation with I'm Write founder, McNaughton. Together they came up with the concept of WAQS. "For me it was getting back to my roots as a creative writer," McNaughton says. "I love the commercial aspect of SEO, but doing the interviews, learning about the hidden aspects of our city, and connecting Edmonton residents with something truly unique – I couldn't turn that down." For Willis, the draw was in launching the careers of talented Edmonton writers and artists. "Starting an online magazine for the purpose of breaking people, both writers and readers, into something new and different is exciting and challenging. I look forward to everything we will do," states Willis.
The purpose of WAQS is multi-functioned. The tagline "a voice for those that don't have one" is meant to draw attention to the overlooked citizens and subgroups in the city. So far an interview has been conducted with local poet/article writer/photographer and artist Cory Hamilton from Dramatic Situations, and essays have been submitted from Edmonton writers including Tannis Art, Anglia Redding and Lacey Paige. Although in its infancy, the magazine is being expanded to encompass art, poetry and photography. The theme of the magazine will change semi-monthly so a variety of subculture topics can be discussed from an artistic perspective.
WAQS also serves to launch the careers of new talent and to foster the small business community in Edmonton's trendy Whyte Ave. As an article writer, Willis knows first-hand how difficult it can be to break into the business of doing something you love. The intent is that as WAQS gains momentum, local companies looking for an article writer, photographer, poet or artist will turn to WAQS where the work of talented locals will be on display. Edmonton's Whyte Ave is a trendy art district that has many small boutique shops, restaurants and café's. Advertising can be costly for these businesses as they are constantly competing with the national brands that also share Whtye Ave. WAQS offers these companies affordable advertising, again to raise awareness of the hidden gems in Edmonton and to help launch careers in Edmonton's subculture community.
While the business aspects of WAQS are overseen by McNaughton, it is the article writer Willis that brings the creative edge to the project. Willis discovers the writers, talks to local businesses about advertising and has keeps abreast of the subculture issues affecting Edmonton.
Like all big dreams, WAQS is starting small and overcoming the hurdles that come with launching new businesses; but like all dreams, this one is off and running with a new, cleaner website underway and many a great article writer in the wings for upcoming issues. WAQS is truly a voice for those that didn't think they would be heard – even if they were screaming.
You can check out WAQS at http://www.wearequietlyscreaming.com/default.html
About the Author: I'm Write is a freelance writing service specializing in SEO. If you are in need of an article writer, creative writer, or just need words that work, turn to I'm Write. I'm Write is cheering for Willis as the creative lead of WAQS.