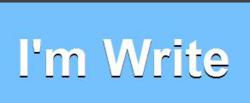 Having an American writer on staff will bring a fresh angle to our creative writing process.
Edmonton, Alberta (PRWEB) August 01, 2012
This July, Canadian freelance company, I'm Write (http://www.imwrite.ca/), hired its first American creative writing staff member.
I'm Write is based in Edmonton, Alberta and has completed creative writing assignments for clients in India, Thailand, Australia, America, Canada and the UK. Until recently, all writers on staff were local to Edmonton. This month, I'm Write welcomed American writer Amandalyn Vanover.
"Many of our clients are American," says Nerissa McNaughton, founder of I'm Write. "Although we are able to handle the differences in wording across all the countries we produce work for (such as colour vs. color, lift vs. elevator and so on), having an American writer on staff will bring a fresh angle to our creative writing process. For example, we have had several assignments regarding the state of the American economy. Research is great, but it is even better to get the perspective of someone that is experiencing that issue in real time."
Vanover has spent more than 15 years in marketing, project coordination, business and office administration and enjoyed employment with both R.J. Reynolds Tobacco Co. and Wachovia Securities. She recently decided to change direction in her career and pursue her freelance writing full-time. Her creative writing experience in different industries has greatly contributed to her success as a freelance writer. Vanover's creative writing niches include finance, marketing and transportation. Her skills include writing styles such as SEO content writing, guest blog posts, product descriptions and resumes among many others. A long time member of Freelancer and new member of Elance, she credits both freelance friendly sites for helping her get and keep clients; some for over three years. She also maintains an active role as Assistant Editor for Bloggeries.com, a blog directory.
"I am most pleased to be working with Nerissa at I'm Write," Vanover says of her recent creative writing appointment with the Canadian company. "As a freelance writer looking to expand my clientele, I am very excited to be delivering quality content and other writing services to I'm Write. Plus it is great to have the additional opportunity to get my name out there in the writing industry. I look forward to a long working relationship with I'm Write."
I'm Write is an office-less, paperless environment. All interactions between staff and clients are handled via emails, Skype, PayPal texts, cloud computing and cellular calls. Writers submit their assignments via email, enabling staff members to work from any location and on their own their own schedule. Creative writing staff members and I'm Write's clients only require is a computer with Internet access. It is thanks to this technology-based office-less system that I'm Write is able work with staff from across the border.
I'm Write looks forward to working with Amandalyn Vanover and continuing to provide creative writing services to local and international clients.
About the Author:
Located in Edmonton, Alberta (Canada), I'm Write uses today's technology to provide web content, SEO work, articles, blogs and more to clients on an international scale.
For more information, visit the site at http://www.imwrite.ca/ and the blog at http://www.imwrite.ca/blog/.