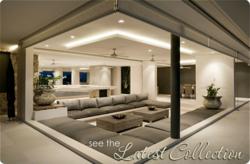 We are honored to have received the call from the In Focus team!
Branson, MO (PRWEB) October 10, 2012
CEO of Eco Stylish Home, Glad Burgio had a conference call today with television producer, R. Silver. Silver produces interstitial programs for In Focus segments hosted by veteran actor, Martin Sheen. Interstitial programs are short form editorials that bridge a gap between longer Public Television programs.
"We are honored to have received the call from the In Focus team!" said an excited Glad Burgio. The research department for the studio performs extensive examination when considering companies to feature in their award winning In Focus segments. To come up on their radar is a vote of confidence for any company let alone one still in its infancy. Eco Stylish Home is proud to be one of the companies considered by the highly respected team at In Focus.
Although Eco Stylish Home did not currently meet certain criteria, an invitation was extended to contact the producer at In Focus at a future time. ESH received compliments on their eco furnishings and concept and was encouraged to continue in their mission to be a source of alternative eco designed home furnishings.
Eco Stylish Home provides a complete line of quality home furnishings and décor for the eco-conscious consumer. ESH curates the best of textiles including organic cotton and bamboo, the world's most renewable resource. Launched in September 2011, ESH is located in the heartland of America, Branson, MO. Reach them toll free at 866-997-3434 or http://www.EcoStylishHome.com.