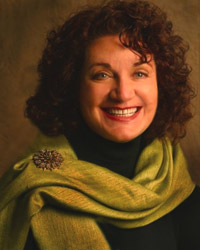 The emotional and fiscal impact of aging affects us all, therefore it's important to be prepared by gaining knowledge and insight into the process and the options
San Francisco, CA (PRWEB) March 01, 2012
Aging is inevitable. People might ask themselves how it will be for them as they age, or why they should even look at it now. Or perhaps, they have a loved one ready to make a lifestyle change. Among these concerns, Linda Leary and Talya Onorato of the Bay Area's in-home care facility, Reliable Caregivers along with Pam Sharkey of the San Francisco Towers present, "Aging Gracefully: Maintaining Dignity, Independence and Quality of Life," at the Commonwealth Club of California on April 16 at 5:15 p.m. The presentation will help people gain a better understanding of the aging process, what changes they may face and ways to prepare so that they can continue to enjoy life to the fullest as they age.
"The emotional and fiscal impact of aging affects us all, therefore it's important to be prepared by gaining knowledge and insight into the process and the options," Linda Leary of Reliable Caregivers said.
Linda Leary has more than 30 years of experience in elder care. After completing nursing school in 1978, she opened her first medical staffing agency. She successfully built the business for 10 years and sold her agency to a national home health care company. After her non-compete agreement expired, she created Reliable Caregivers.
Talya Onorato is a committed gerontologist with more than nine years of experience in the senior care and living industry. Equally important to Onorato's accomplishments is her genuine compassion and dedication to those she serves. For her, enhancing the quality of life for older adults is not just a career; it's a vocation. Onorato is currently a care manager at Reliable Caregivers.
Pam Sharkey started working in long-term care facilities in 1988 and has worked for both skilled nursing and assisted living facilities. She has worked her way up the ranks as a charge nurse, director of staff developer and director of nursing--a position she currently holds at the San Francisco Towers. She is an advocate for elders and not only loves caring for their needs but has learned volumes from their experiences.
For more information about the presentation or any of Reliable Caregivers' services, call 415-766-0279, view the senior care specialists on the web http://www.reliablecaregivers.com or visit 1700 California St., Suite 400., in San Francisco.
About Reliable Caregivers
Bay Area senior care specialist at Reliable Caregivers offers highly personalized in-home care with unrivaled standards throughout the Bay Area. Its experienced caregivers enable individuals to maintain their daily routine, while nourishing dignity and prolonging an enthusiasm for life. From hourly care to full-time care, its home care services can be customized to meet a client's needs. Reliable Caregivers offers senior care, in-home care, non-medical home care and more.
###