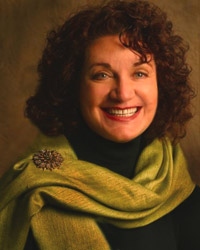 The details of the Affordable Care Act are still not completely understood by many people working in our industry
San Francisco, CA (PRWEB) October 04, 2012
As a provider of home care in the Bay Area, Reliable Caregivers is recognizing National Case Management Week by hosting a lecture and reception about health care reform and its impact on San Francisco community-based care for area case managers. Reliable Caregivers is presenting the event in conjunction with AgeSong on Oct. 17 at 5:30 p.m. at AgeSong in Laguna Grove.
"The details of the Affordable Care Act are still not completely understood by many people working in our industry. Christopher Cherney is extremely knowledgeable on the subject and how it impacts the seniors that we serve here in San Francisco. I am excited to host this event with AgeSong for our valued case managers in honor of National Case Management Week," Linda Leary, owner of Reliable Caregivers, said.
Cherney is a gerontologist with extensive experience in long-term care and also serves on local steering committees involved with health care, such as the East Bay Chapter of Physicians for a National Health Program. He has a passion for elder care, as well as a keen knowledge about government policy and its effects. Understanding the Affordable Care Act will give case managers, Reliable Caregivers and AgeSong the necessary knowledge to assist the senior community in better understanding this legislation.
This event is taking place during National Case Management Week because case managers are an essential component in delivering quality care to seniors. Reliable Caregivers and AgeSong feel that an informational evening with colleagues and experts is a wonderful way to honor National Case Management week.
Case managers are playing a larger role in the coordination of all phases of patient care from managing the chronically ill in primary care to monitoring hospitalized patients from pre-admission through post-discharge to overseeing the care of residents in long-term care facilities. They are a crucial component in the efforts to deliver the best care possible to older adult clients. Because of their vital role in the industry, Reliable Caregivers wants to recognize their contributions by offering an informative and enjoyable evening, as well as the opportunity to use this knowledge for Certified Educational Units (CEU's).
For more information about the lecture or any of Reliable Caregivers' services, call 415-766-0279, view the senior care specialist on the Web at http://www.reliablecaregivers.com or visit 1700 California St., Suite 400, in San Francisco.
About Reliable Caregivers
Reliable Caregivers offers highly personalized senior care with unrivaled standards throughout the Bay Area. Its experienced caregivers enable individuals to maintain their daily routine, while nourishing dignity and prolonging an enthusiasm for life. From hourly care to full-time care, its home care services can be customized to meet a client's needs. Reliable Caregivers offers senior care, in-home care, non-medical home care and more.