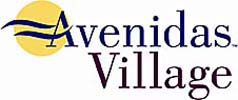 We have shown both the financial and organizational stability that some Villages throughout the country might be lacking
Palo Alto, CA (PRWEB) September 27, 2011
Palo Alto independent living, Avenidas Village, a membership program that gives older adults a way to stay in their homes as they age, celebrates its 4th anniversary with two Open Houses in October. Peninsula seniors who want to learn more about this "virtual retirement community" are invited to attend an Open House on either Monday, October 24 from 2 to 4 p.m., or Thursday, October 27 from 10 a.m. to noon. They'll learn about the concierge level of service, the extensive network of vetted vendors, the 24/7 support for every need, the transportation assistance, the daily check-in phone calls, the home safety checkup, the medical advocacy program, the social and cultural activities, the Med-Pal program, the Legal411 program and more.
According to research by the AARP (American Association of Retired Persons), nearly 90% of seniors want to stay in their own homes as they age. Even if they begin to need day-to-day assistance or ongoing health care during retirement, most (82%) would prefer to stay in their homes. Only a few express a preference for moving to a facility where care is provided (9%) or for moving to a relative's home (4%).
Avenidas Village Sunnyvale senior home care is the first of its kind on the West Coast, and it came about as a grass roots effort after local Palo Altans learned of Beacon Hill Village in Boston. This group of community members then approached Avenidas, the local non-profit senior services agency, and was launched as an Avenidas program in October of 2007.
"We have shown both the financial and organizational stability that some Villages throughout the country might be lacking," states Avenidas Village Director Vickie Epstein. "Additionally, Avenidas Village has one of the highest retention rates of any program in the country. Our members truly believe in, and receive value from, this program," she concludes.
"I joined Avenidas Village when it started because it sounded like fun. I stayed ever since because I've needed and used its many services: medical, financial, and social. At 85, I am still living at home, aided and abetted by Avenidas Village," states satisfied member Isabel Peterson.
Aging in place promotes self-sufficiency, encourages cost-saving interdependence between friends and neighbors in the community, offsets social isolation, and does not involve costly professional support unless necessary. By becoming a member of Palo Alto/Sunnyvale in home care, Avenidas Village, a person can keep all their existing networks and even add to them. A recent study completed by the Department of Health and Social Behavior at Harvard University concluded that "Compared with persons who had 5 or 6 social ties, those who had no social ties were at increased risk for incident cognitive decline."
"When first joining Avenidas Village, I focused my decision on all the services provided, and I have been pleased with the vendor program, lectures, etc. But what has turned out to be most gratifying is the marvelous new friendships I have made," Flo Barr points out.
Avenidas Village member Helen Young recalls joining the program when it first began and immediately finding peace of mind while running her household alone and caring for her husband. "When I had health issues, volunteers were right there to get me or my husband to urgent doctor's appointments, or to stay with my husband when I went. Volunteers also helped with groceries, prescriptions and other necessities in an emergency. I valued the contact I had with those volunteers because it broadened my base of friends at a different level than usually found with new friends. "I have also saved a considerable amount of money by using the Avenidas Village vendors for home improvement and maintenance," Helen adds.
Independence is something that seniors crave and Avenidas can provide these services that will put both seniors' and their families' minds at ease. Through the services provided by Avenidas Village, seniors can remain in their own home but still receive the activities and services they would experience in that retirement community.
RSVP to either Open House at (650) 289-5405. Refreshments will be served, and everyone in attendance will receive a free gift. There is free parking in the garage across the street from Avenidas, located at 450 Bryant Street, Palo Alto, CA 94301. For more information on Avenidas Village, visit http://www.avenidasvillage.org or call (650) 289-5405.
About Avenidas Village
Avenidas Village is a membership program run by Avenidas, the non-profit senior services organization. Avenidas Village provides members with one phone number to call for concierge level service for any problem they may experience, large or small.
###