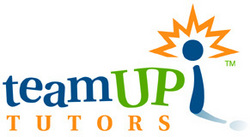 Personalized attention is the most effective way we know to help children improve grades and build their confidence
Los Gatos, CA (PRWEB) February 28, 2008
TeamUP! Tutors, Inc., a leading provider of one-on-one home tutoring services, now offers private tutoring to students and parents in the Seattle-Tacoma area. Tutors come to the home, and tailor sessions to the student's needs.
After several months interviewing tutors in the Seattle-Tacoma area, TeamUP! Tutors currently provides qualified, experienced tutors in the following K-12 subjects: phonics and reading fluency, language arts, basic math, algebra, geometry, calculus, science -- biology, chemistry, and physics --, French, and Spanish.
"Personalized attention is the most effective way we know to help children improve grades and build their confidence," said Leon Baranovsky, president and co-founder of TeamUP! Tutors, adding that "parents appreciate the convenience of in-home tutoring."
About TeamUP! Tutors:
TeamUP! Tutors, Inc., a leading provider of in-home academic tutoring services, helps students improve grades, build confidence and succeed in school. Tutors focus on well-defined objectives and tailor learning to student needs. TeamUP! Tutors serves San Diego, San Francisco Bay Area, and Seattle-Tacoma. For more information call toll-free 888.3.TEAMUP (888.383.2687) or visit TeamUP! Tutors.
Contact:
Deb Kohnstamm
TeamUP! Tutors
888.383.2687 x302
http://www.teamuptutors.com
###