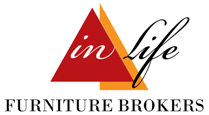 Don't let our prices fool you. You will not find a finer quality mattress anywhere in Chicago!
Chicago, IL (PRWEB) February 21, 2013
InLife Furniture Brokers, one of the leading online and retail mattress outlets in Chicago, has announced their discounted wholesale pricing for some of the top names brands in the mattress furniture industry. Consumers can now find the same quality name brands as they would at major retail outlets, but get the mattress they are seeking at a much lower cost thanks to InLife Furniture Broker's ability to wholesale mattresses.
As one of the top mattress stores in Chicago, InLife Furniture Brokers focus is on the overall satisfaction of the purchase for the client. With so many consumers being concerned about their quality of sleep and how it affects everything from their personal life to work life, InLife Furniture Brokers understands the importance of having a quality mattress when it is time to rest. With that in mind, InLife Furniture Brokers has brought the best of the best to consumers at some of the best prices possible. With brands like Clarity, Organic Pillow Top, and Elite available to consumers, a restful and peaceful sleep is a simple click of the mouse or phone call way, all offered by the top Chicago mattress outlet. "Don't let our prices fool you. You will not find a finer quality mattress anywhere in Chicago. Our mattresses are delivered directly from the manufacturer to your home, so you save hundreds on your next mattress purchase," says company representative Nick Charveron.
In addition to their discounted pricing, InLife Furniture Brokers' Finding cheap mattresses in Chicago or working with a reputable and quality online mattress retailer is now possible with the prices and financing options available through Furniture Brokers. With so many mattress options and ways to finance the purchase, there is no need to overspend at a retail chain store. InLife Furniture Brokers offers the best in discount mattress pricing, fiancés, and the wide variety of brands and mattress style they offer.
For more information on the prices and brands offered by the InLife Furniture Brokers or to get information on discount mattresses Chicago call (855) 385-5233.
About InLife Furniture Brokers
When it comes to Custom Furniture and brand name Mattresses, InLife is Chicago's Retail Connection at Wholesale Prices. With no fancy showroom filled with sales agents, their discounted pricing, quality, and service do the selling.