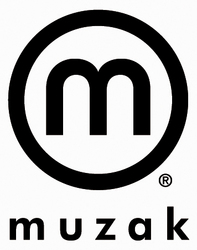 As we continue to emphasize fresh ingredients that respect tradition but encourage new innovations, it only made sense for Qdoba to do the same with music programming
Fort Mill, SC (Vocus) October 14, 2009
Muzak, the world's leading provider of in-store music, messaging and branded sensory media, is excited to announce a new, fully custom music solution for Qdoba Mexican Grill®. After 9 years of partnership, the fast casual Mexican chain engaged Muzak to develop a completely custom music solution that was as fresh, unique and innovative as their food.
Muzak began working with Qdoba when the company had just 30 locations. After expanding to approximately 500 locations, the fast-casual Mexican chain sought to make strategic updates to their in-restaurant experience. Because the music has such a big impact on the overall experience, Qdoba and their agency of record, Amalgamated, worked closely with Muzak to develop a custom music program that is fun, fresh and unique to the Qdoba brand.
"As we continue to emphasize fresh ingredients that respect tradition but encourage new innovations, it only made sense for Qdoba to do the same with music programming," said Karen Guido, vice president of marketing for Qdoba. "We want to feature a mix of songs that blend hip, authentic Mexican music with the best sounds from the North American music scene. Muzak understood our goals and delivered a unique custom music solution that is highly representative of our brand -- and our employees and guests love it."
The program was designed by Muzak Audio Architect Alex Espinosa, who is based in San Diego, California. Espinosa explains his approach: "The food and atmosphere at Qdoba is hip, emerging and fresh. This isn't a restaurant that should be playing Mariachi. I concentrated on blending several musical styles that appear very diverse -- but put together, make a lot of sense and tell a great story."
Muzak's custom programming now plays in all of Qdoba's corporate-owned restaurants and many franchise locations, with plans to roll the program out to remaining franchise locations in the coming months. Muzak also designs, installs and services corporate location indoor and outdoor custom sound systems, unique to their individual architectural needs.
About Qdoba Mexican Grill®
Qdoba Mexican Grill is an artisanal Mexican kitchen where anyone can go to enjoy a fast, handcrafted meal prepared with fresh ingredients and innovative flavors. Each Qdoba restaurant showcases food that celebrates Qdoba's passion for ingredients, a menu full of innovative flavors, handcrafted preparation and inviting service. Founded in Denver in 1995, Qdoba is among the nation's largest Mexican fast-casual chains with approximately 500 restaurants in 42 states and the District of Columbia. Qdoba is a wholly owned subsidiary of Jack in the Box Inc. (NASDAQ: JACK). Franchise development rights exist for additional Qdoba Mexican Grill restaurants in areas throughout the nation. For more information about Qdoba or about franchising opportunities with the company, please visit http://www.qdoba.com.
About Muzak
Muzak creates relevant sensory experiences that touch more than 100 million people daily. Businesses of all sizes trust Muzak to enhance their brand image using strategic integration of branded sensory media, including: music, digital signage, targeted custom in-store and on-hold messaging, custom scent and exciting live events that reach customers in store and beyond. Through its national support network, Muzak designs, installs and services professional sound systems, drive-thru systems, commercial television and more. For more information, visit us at http://www.muzak.com.
###