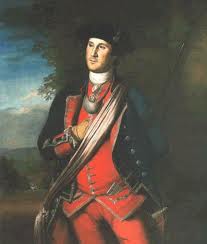 Change in the health care system has come very quickly.
(PRWEB) May 13, 2013
The production team behind the educational In View series is pleased to announce plans for a taping in historic Dobbs Ferry, NY. The program's producers will speak with medical professionals for a future episode about medical and health subjects. The village of Dobbs Ferry, located north of New York City in Westchester County, played an important part in America's Revolutionary War. American General George Washington and his troops camped in the village in July and August of 1781 before beginning their decisive march to Virginia, culminating in the American army's victory at Yorktown.
In View hosted by Larry King (http://www.inviewseries.com) is an illuminating cable television series distributed on numerous cable networks and cable channels across the nation. The In View television series presents episodes about many subjects, such as business stories, education subjects, environmental topics, medical and health-related subjects and more.
The TV program has a number of medical subjects in development for airing later this year, including looks at health care reform, autoimmune diseases, neurodegenerative diseases and more. The program will look at ways in which consumers, medical professionals and employers have prepared for the implementation of the Affordable Care Act, the 2010 health care reform law widely known as Obamacare, which will largely go into effect in 2014. The television series will also spotlight promising advances and progress that researchers have made in fighting numerous health conditions in coming episodes.