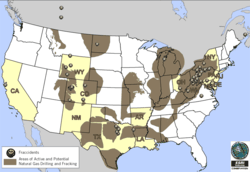 "New innovations could solve the world's energy crisis." - a Producer for the In View Series
(PRWEB) June 04, 2013
Over time, a consensus has emerged that mankind needs to develop alternatives to fossil fuels. The fact that energy supplies and energy prices can fluctuate considerably and cause great hardship to businesses and consumers across the country has made the push for alternatives to oil, coal and natural gas more urgent. A growing awareness of the environmental damage caused by man's insatiable thirst for energy has only made the need for clean energy alternatives more urgent. The TV series In View hosted by Larry King will showcase some of the progress that America's brightest minds have made in this pursuit in episodes tentatively slated for the end of the summer.
Memories of the environmental damage associated with the production of oil and other fossil fuels remain fresh in many people's minds. The BP oil spill three years ago caused massive ecological damage, becoming the worst environmental disaster in U.S. history. Smaller scale oil spills have also taken place along pipelines in Arkansas and Michigan since the BP oil disaster. Communities and states across the country have complained about the environmental damage and health concerns tied to hydraulic fracking, the process by which companies extract natural gas from underground shale rock. The In View series will review some of the alternatives to fossil fuels that have emerged, and inform viewers about how entrepreneurs, inventors and companies have tried to make these alternatives more economically feasible. An American chemist, Daniel Nocera, has developed a process by which he produces energy with an "artificial leaf," which may have great benefits in America and around the globe. The In View series hosted by Larry King will look at various examples of alternatives to fossil fuels for this series.
The In View TV series looks at encouraging and interesting stories in all parts of the country and throughout society. The In View show airs on prominent cable channels and cable networks across America.