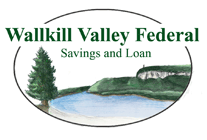 Here, at Wallkill, when you come in, you truly are a neighbor - Michael Horodyski, President & CEO of Wallkill Valley Federal Savings and Loan
Boca Raton, FL (PRWEB) June 13, 2013
The In View series has added two new segments about community banks to its YouTube Channel, informing the public about valuable community banks in Louisiana and New York. The In View show, a cable show distributed on business-themed cable channels as well as the Discovery Channel, has brought viewers stories about many community banks across the nation, looking at the important roles that these banks play in their communities and the challenges they face since the economic crash of 2008. In the wake of the '08 financial meltdown, caused in large part by the actions of larger commercial banks, Congress passed financial legislation meant to curb the worst excesses of the commercial banks. Community banks, though different in nature and purpose from commercial banks, have had to comply with these regulations too. In View has looked at how successful community banks have adapted to abide by these regulations.
The In View series hosted by Larry King shows TV audiences across the country how community banks frequently play active roles in the communities they serve. Whether it's extending loans to aspiring entrepreneurs to help them launch their businesses, making credit available to first-time home buyers or sponsoring local youth sports teams, many community banks operate with the best interests of their neighbors in mind and strive to have a visible and friendly presence in their communities.
In View hosted by Larry King brings viewers upbeat stories about a wide array of subjects across American culture. The In View TV series explores education stories, medical advances, health-related subjects, stories about the environment and more.