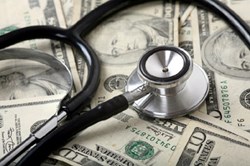 The issue of health care costs affect almost everyone. We want to further explore this issue. - an In View series producer
Boca Raton, FL (PRWEB) November 19, 2013
The troubled launch of Obamacare since the beginning of October has brought the law and its stated goals back into focus. The law aims to reduce the number of uninsured Americans, improve public health and bring down the costs of health care. Today, the production team of the In View series, a cable television program, featuring host Larry King, distributed across the United States, announced that will look for examples and stories that show how health care providers and insurers have worked together to control costs.
In View Larry King producer teams will speak with patients, providers and insurers across the country to get multiple perspectives about health care costs. Show producers like associate producer Judi Marcus, associate producer David Kent, associate producer Courtney Lovejoy, associate producer Diane Shandler, senior associate producer Joel Walters and associate producer Rachel Van Drake will look at various examples of how private insurers and public providers have worked to expand coverage and contain the costs of treatment. The In View series hosted by Larry King will feature positive stories from across the nation. In this series planned for next year.
In View hosted by Larry King (561-279-3550) reaches large audiences across America each month. Associate producers and producers of the In View TV series (855-446-8439), come across promising stories and upbeat anecdotes in many areas of American life. The show's producers, including associate producer John Patrick, associate producer Karla Sullivan, associate producer Brian Cahill, associate producer Derrick Milhous and associate producer Seth Goldberg, look for stories of advancement, efficiency and innovation in business, education, health care and other areas of society. The In View show most recently aired on the Discovery Channel this morning.