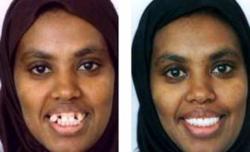 After receiving dental implants, I felt confident enough to smile again in public.
Boca Raton, Fla. (PRWEB) May 21, 2013
The In View series, a wide-ranging TV program distributed on cable networks and cable channels across the country, announces it has posted a batch of new episodes on its YouTube channel. The producers of the series proudly bring audiences across the internet profiles of companies in the shipping industry, the manufacturing industry, health-related companies, medical facilities and more. The television program highlights pioneering medical facilities and medical practitioners in all parts of the United States, Canada and abroad.
In View hosted by Larry King has highlighted cutting-edge medical facilities across the nation. In its latest episodes, the series shines a light on a hospital that specializes in bone marrow transplants as well as a laser vision correction center. The series shows viewers facilities that have become successful by offering unique services, treatments and procedures.
The In In View TV series, with host Larry King, looks at encouraging stories in many areas of American life. Carried on channels like the Fox Business Network, the Discovery Channel and more, the show reaches millions of homes and millions of viewers across the country. The TV program, which covers business subjects, health topics, environmental subjects, education topics, technology subjects and more, shares stories of advancement, innovation progress and achievement from different parts of the United States, Canada and beyond.
Check out the latest episodes of the In View TV program on its official YouTube channel, http://www.youtube.com/user/inviewwithlarryking, or go to the show's official homepage, http://inviewseries.com, for more information about the show.