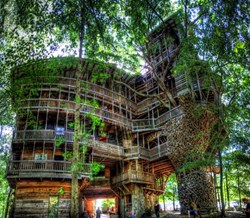 The filming in Crossville will continue the In View Series' commitment to educational programming, particularly medical programming - an In View Series producer
Boca Raton, FL (PRWEB) December 04, 2013
Yesterday, producers of the In View Series, a wide-ranging cable TV program hosted by broadcasting legend Larry King, announced an upcoming video shoot in Tennessee. Members of the In View Larry King producer team and film crew will travel to Crossville, Tenn., a small city in Cumberland County, to film a segments relating to health and medical subjects. Crossville, the county seat of Cumberland County, has a population of roughly 11,000 people. Producers for the In View show (561-279-3550) will focus on health care in their visit to the rural city, located roughly 70 miles west of Knoxville and 70 miles north of Chattanooga.
The In View Series hosted by Larry King (855-446-8439) reaches TV audiences across the nation, informing viewers about a wide assortment of developments, trends and stories. In View TV series producers like associate producer Rachel Van Drake, associate producer Karla Sullivan, associate producer David Kent, associate producer Diane Shandler, associate producer John Patrick and associate producer Brian Cahill search across America and Canada for intriguing and noteworthy stories about innovations, breakthroughs, achievements and trends. The series highlights environmental topics, education trends, business matters, medical subjects and more.
Producers for In View hosted by Larry King find interesting stories about medical facilities, medical professionals, universities, colleges, small businesses and corporations across the nation. Associate producer Courtney Lovejoy, associate producer Seth Goldberger, associate producer Judi Marcus, associate producer Derrick Milhous and senior associate producer Joel Walters strive to find stories about issues and developments that impact families, consumers, businesses and communities nationwide.