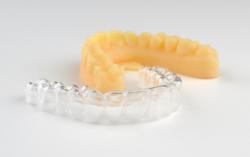 3-D printing has helped patients and medical professionals across the country.
Boca Raton, FL (PRWEB) February 11, 2013
Technology has enabled companies and fields to create much more precise products, parts and components in many fields. From dentistry to the aerospace industry, companies use 3-D printing, also referred to as additive manufacturing, to create three-dimensional objects for many applications. This technology takes computer-assisted design (CAD) software further than a conceptual design. It allows companies to actually create objects that had been conceptual models. The In View with Larry King TV program (http://www.inviewseries.com) will look at how 3-D printing has changed industries throughout the economy, leading to safer, stronger and better products.
The In View Larry King show (855-446-8439) will spotlight companies across the United States that have used this technology to become leaders in their respective industries. An In View with Larry King producer will talk to professionals in multiple industries to learn about the benefits of products crafted from 3-D printing for this In View series. Dental professionals use this technology to create clear braces that align perfectly with patients' teeth. The aerospace industry uses it to create lighter and more aerodynamic components for airplanes. The In View series Larry King will explore application of additive manufacturing across the economy.
The In View TV series features educational episodes about many issues and subjects that impact businesses, consumers and families across the United States and beyond. The Larry King In View program (561-544-7965) explores environmental stories, medical subjects and much more. The Larry King TV show reaches TV audiences across America, airing on the Discovery Channel and other cable outlets.