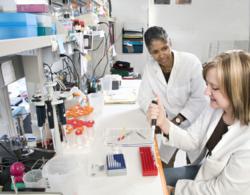 I'm hopeful that a cure will come along someday.
Boca Raton, FL (PRWEB) February 08, 2013
The producers of the In View TV series, an educational TV series hosted by Larry King, have announced plans to focus on autoimmune diseases and the push to cure them in an upcoming series. These diseases, which have no cure and often have nebulous causes, afflict tens of millions of Americans, affecting their health and quality of life. Diseases that come under this classification include type-I diabetes, multiple sclerosis and rheumatoid arthritis. The In View Larry King show, which runs on cable outlets across the country, will inform TV audiences about some of the many autoimmune diseases, in which the body's immune system attacks and destroys healthy tissues and cells, as well as efforts to cure these diseases and develop better treatments for them. The Larry King TV show will spotlight researchers as well as companies across the country working to develop cures and treatments.
In November, researchers at the National Institute of Biomedical Imaging and Bioengineering announced a possible breakthrough in the treatment of autoimmune diseases. The institute's approach involved re-educating the body's T-cells to not attack healthy tissue. This series of the In View with Larry King show (http://www.inviewseries.com) will look at advances such as this and more, giving rare attention to diseases and patients that often get overlooked. The In View TV series (855-446-8439) will showcase organizations and companies that have made progress in the fight against various autoimmune disorders and diseases.
The Larry King In View show (561-544-7965) offers enlightening episodes and series on many important and timely subjects throughout American culture. It features veteran television personality Larry King, the long-time host of "Larry King Live" on CNN.