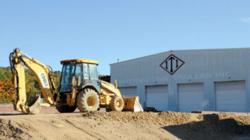 The city's programs have helped my company grow and prosper.
Boca Raton, FL (PRWEB) February 05, 2013
The prolonged economic downturn of the last several years has created financial challenges for municipalities across America. Some cities have faced such dire financial straits during the Great Recession that they have declared bankruptcy. Faced with lower than anticipated tax revenues many city governments have had to drastically cut back on their services and trim their staffs. However, some cities have managed to grow their way out of tough budgetary situations with economic development. The producers of the In View TV series, hosted by Larry King, are pleased to announce plans for a new series about cities, towns and counties that have created economic growth through economic development. The In View Larry King program will educate TV audiences across the country about tactics and strategies that cities and municipalities use to grow their tax bases and thrive.
The In View series Larry King (http://www.inviewseries.com) informs its viewers about a broad assortment of trends, subjects and stories, touching upon business matters, lifestyles stories, environmental subjects, and far more. For the In View series about economic development, the Larry King TV show (561-544-7965) will teach viewers about ways that local governments have historically tried to boost their local economies, along with methods that they use today. The producers of In View with Larry King (855-446-8439) will identify noteworthy examples of successful economic development efforts nationwide.
An In View with Larry King producer will speak with business leaders, government officials, elected leaders and other individuals in selected locations for this Larry King In View series, learning about the different methods used to create economic growth, jobs and prosperity.