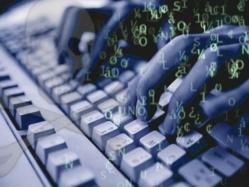 My local community college helped prepare me for a great new career!
Boca Raton, FL (PRWEB) February 13, 2013
The economic landscape has changed drastically in a short period of time. Although some "low-tech" and "unskilled" jobs still exist in the American economy, more and more jobs today require computer skills and technological savvy. In an upcoming series, the producers of the In View with Larry King TV program (855-446-8439), an educational cable TV series, have announced that the show will look at skills that workers need to succeed in today's economy, and how workers can learn these skills. This In View series will feature technical schools, community colleges and universities that help students, young and old alike, acquire the knowledge and skills to have successful careers.
Many unemployed people have found it difficult to find work in today's economy. As many jobs have gone overseas through outsourcing or become obsolete because of technology, many job-seekers have found that employers seek technology skills in job applicants and prospective employees. Companies throughout the economy have become more reliant on technology to operate more efficiently. An In View with Larry King producer will speak with employers across the country to talk about the skills they seek in new employees. Many workers go back to school to make themselves more marketable and appealing to employers. The In View Larry King program (561-544-7965) will spotlight some of the schools and companies that help Americans prepare for new careers in the 21st century.
The In View TV series (http://www.inviewseries.com) airs across the United States on cable TV networks and channels, like the Discovery Channel, exploring interesting trends, stories and developments throughout society. The Larry King In View show tackles environmental topics, lifestyles topics, medical subjects, education topics and more. The In View series Larry King profiles notable organizations, individuals and companies nationwide.