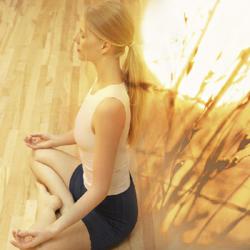 Managing my stress has become harder as I become busier.
Boca Raton, FL (PRWEB) February 04, 2013
The evidence of stress's detrimental health effects continues to pile up, just as people's lives seem to get more stressful. Between the challenges of keeping your head above water and holding onto a job in today's tough economic climate, and dealing with unforeseen disasters and setbacks, people today face many stressors. All that stress can take a toll upon a person's physical and mental health if he or she does not know how to handle it and relieve it. To help viewers, the producers of the TV program In View with Larry King (http://www.inviewseries.com) have announced plans for a series on stress management.
The In View TV series (561-544-7965) explores many developments, stories, topics and trends throughout American culture. Featuring well-regarded TV personality Larry King, the In View series features educational episodes that families, consumers and business professionals will find interesting. The In View Larry King television program (855-446-8439) dives into medical topics, lifestyles topics, environmental subjects, business subjects, and much more.
In View with Larry King producers will educate viewers about stress and the harmful effects it can have on a person's health, along with different strategies for coping with stress in this enlightening series of the Larry King TV show. The In View series Larry King will look at various methods that people across the nation use to manage the stress in their lives. The Larry King In View show will look at exercise, yoga, meditation and other healthy and productive methods of relieving stress in this helpful series.