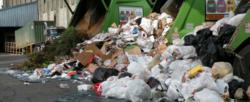 Sustainable packaging has helped our company become more efficient and save money.
Boca Raton, FL (PRWEB) February 12, 2013
With the goals of reducing costs and improving environmental stewardship, many companies have changed the way they package consumer goods and products. These companies have found that packaging products and components in a more common-sense manner allows them to use fewer resources, save money and help the environment. The producers of the TV series In View with Larry King (561-544-7965) have announced plans to showcase this growing trend across the economy and educate TV audiences about ways that retailers and manufacturers have become more eco-friendly. The In View TV series will look at different companies across the country and spotlight ways in which they package components and products in a more sustainable and environmentally-conscious manner, including using appropriately-sized boxes and using less plastic when possible.
An In View with Larry King producer will locate notable examples of this encouraging trend across the United States, and speak with executives and officials of companies that have made the packaging on their products more sustainable. The In View Larry King TV program (855-446-8439) will profile some of these companies for this In View series, highlighting how they aid the environment and increase their profits through sustainable packaging. The In View series Larry King will show examples of sustainable packaging in a number of industries.
The Larry King TV show (http://www.inviewseries.com) explores interesting and promising stories, trends and developments in many areas of American culture. The Larry King In View television program runs on many cable TV outlets across America, such as the Discovery Channel, reaching millions of households nationwide.