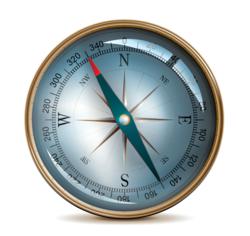 Our growth strategy has been key to the evolvement of our business. Our approach is simple – we remain focused on people and building high trust relationships.
Lake Zurich, IL (PRWEB) April 24, 2012
There isn't an all-in-one solution that guarantees a company's success, but at INAV Group, LLC™, the formula for success has been and continues to be building partnerships based on culture, unique fit and trust. INAV is an aviation company based in Lake Zurich, Illinois that is spearheaded by Chairman Dan Dickinson and President/CEO Craig Hackendahl. Since 1969, INAV Group has specialized in the buying, selling, brokering and leasing of commercial aircraft, engines and parts worldwide.
Over its 40 plus years of operation the company has grown in exponential ways and what started as a singular entity has developed into a multi-faceted organization. While the company is small compared to others in its industry, it has a history of capability and advancement that any large corporation would envy. According to Chairman Dan Dickinson, being smaller is not a disadvantage as it grants the company flexibility that bigger organizations lack. Dickinson said, "We are small, but mighty and it is our exceptionality and strengths that make us distinguishable."
He continued, "While we have large overseas networks, an active Board with incredible talent and a team that consists of empowered and extremely efficient people, our growth strategy has been key to the evolvement of our business. Our approach is simple – we remain focused on people and building high trust relationships."
Dan explained that the company's constant focus on cultivating relationships has resulted in several joint ventures that grew into profitable, but separate business units. He said that after the divisions achieved impressive growth, the company made the decision to consolidate its subsidiaries under a single umbrella – later named INAV Group. Based on the successes achieved by the INAV team, it is evident that their philosophy of nurturing synergetic relationships works. The story behind the company's AEP Gas Power Systems provides substantiation.
Known for their foresight and ability to innovate, INAV recognized a demand for small power generator packages. Using its aviation experience and recognizing the commonalities between aero and powergen engines, INAV Group created a business unit solely dedicated to the power generation industry over a decade ago. In 2011, the majority interest of this business unit was sold to American Electric Power. The sale of the organization led to significant financial returns for all partners involved.
The company's accomplishments in the aircraft Legacy markets also demonstrate the value of partnership building. In 1982, INAV established its Fairchild/Metro Leasing division and in 1992 it started to focus on Beech 1900's which resulted in another subsidiary. In both cases, the business units started after INAV partnered with colleagues. Today, these divisions are still growing and have become the largest leasing companies in their respective markets apart from the OEM.
Aside from contributing to the company's growth, Dan told us that INAV's collaboration efforts have positively influenced the aero industry as well. One example of this is the foundation of the National Aircraft Resale Association (NARA). This trade association was created to establish ethics in the aviation marketplace. While serving as the President of General Aviation Services, Inc., a former subsidiary of INAV Group which specialized in corporate aircraft and trading, Dan Dickinson was a founding member of NARA.
"I've always looked for ways to collaborate with people. That pursuit continues throughout my work at INAV Group. Our team enjoys the dynamics of working with colleagues to make things happen," said Dickinson.
Achieving success is not easy and there are many factors that often determine how effective a company will be in its chosen line of business. However, INAV Group's methodology of working with people to make things happen has delivered amazing results. When asked about the fundamentals behind INAV's unprecedented growth, President/CEO Craig Hackendahl said, "Shared culture has been paramount to the success of our business and our partners have learned that they can count on our unique solutions, our economical acuity, and our team, which is comprised of professionals with decades of experience both in and outside of our organization."
He continued, "We also remain aggressive in establishing new entities and partnerships and actively pursue opportunities when they are presented. Once we are contacted about an opportunity, our team analyzes and assesses key points such as compatible culture and a venture's ability fit into our other business units before deciding to enter into a relationship."
Unlike large organizations that need to obtain a multitude of approvals from numerous players, INAV has a small group of decision makers and shareholders within the company that are very good at assessing fit and arriving at solutions where both parties can benefit. "There is a strategic process involved and it is overseen by our executives and Board. Members of our Board are extremely active and we have attracted tremendously talented individuals," said Hackendahl.
There is often an assumption that bigger is better, that you can only attain substantial results when you have more. Yet, companies like INAV Group disapprove this theory every day. In an industry where giants are thought to reign supreme, INAV is showing that being small doesn't equate to insignificance as it continues to achieve success after success. INAV's story proves that with an experienced team, the right combination of resources and strategic alliances, continued triumph is certain in business.
About INAV Group:
INAV Group, LLC ™ is known as one of the most reliable suppliers of commercial aircraft engines, engine material and aircraft parts in the world. Since 1969, INAV Group, LLC ™ has specialized in the global buying, selling, brokering and leasing of commercial and business aircraft, helicopters, engines and parts. For more information, please visit: http://www.INAVGroup.com