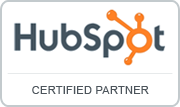 We have always been a firm focused on results; if we are generating revenue for our clients, we're doing our job right.
Atlanta, GA (PRWEB) November 28, 2011
Market 8, an Inbound Marketing and Branding Agency, based in Atlanta, GA, is now a HubSpot Certified Partner. To achieve the coveted certification, the firm passed a rigorous test on all aspects of Inbound Marketing, including marketing strategy, search engine optimization, content creation, blogging, social media, e-mail marketing, lead nurturing, marketing automation, and marketing analytics.
Inbound Marketing is a relatively new Internet marketing strategy designed to increase awareness and grow revenues by attracting more potential buyers into the sales funnel, and converting more of those potential buyers into qualified leads and into paying customers. Success in Inbound Marketing requires a combination of thought leadership, knowledge of SEO techniques, fostering and nurturing relationships through multiple channels, and data driven decision making.
Market 8 is now one of only few agencies that enjoy the HubSpot Certified Partner designation. "We are very proud of this certification and are thrilled to pass on this expertise to our clients." Said Eduardo Esparza, Founder and Principal of Market 8. "We have always been a firm focused on results; if we are generating revenue for our clients, we're doing our job right."
HubSpot, a software-as-a-service based company, provides an all-in-one inbound marketing platform that centralizes the management of all online marketing activities. "HubSpot is a tool that has helped us tremendously in delivering our promise; it helps us and our clients manage all aspects of inbound marketing from a single place," Esparza said. "Before HubSpot we were using at least 3 times the amount of time setting up to 10 different purpose-specific tools out there to do the same thing. In addition, visualizing conversion rates and volumes through the sales funnel required countless analysis hours. HubSpot has simplified that process allowing us and our clients to focus more of our time on productive activities that drive results." said the Founder of Market 8.
About Market 8
Market 8 is an Inbound Marketing and Branding Agency that helps clients increase revenue and return on marketing investments by focusing on strategies that are fundamental, effective and measurable. A fully integrated agency, Market 8 specializes in marketing strategy, website development, interactive design, content creation, video marketing, and marketing analytics including specific prospect and lead tracking.
Read Market 8's Blog: Inbound Marketing and Branding Blog
About HubSpot
HubSpot, Inc. provides Internet marketing software that helps businesses get found online, generate more inbound leads and convert a higher percentage of those leads into paying customers. HubSpot's software platform includes tools that allow professional marketers and business owners to manage SEO, blogging and social media, as well as landing pages, lead intelligence and marketing analytics. Based in Cambridge, MA, HubSpot can be found at http://www.hubspot.com. HubSpot offers free marketing tools at http://www.grader.com and hosts a free marketing community at inboundmarketing.com.
###