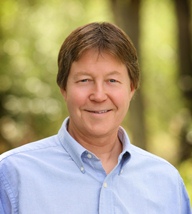 The best advice offered to business owners is to focus on a safe bet, which clearly includes publishing informative content that demonstrates their expertise in a chosen field.
Denver, Colo (PRWEB) September 28, 2012
With the recent Google algorithm changes, it's worth the effort to transition to inbound marketing approaches wherein owners publish content meeting ever increasingly rigorous quality control standards in order to get displayed higher in search engine results, versus spending time pushing out advertising messages through traditional paid mass media outlets.
It's become nearly impossible to keep up with the growing variety of options available in the field of internet marketing, from social media marketing to pod casting, tweeting and beyond. How do business owners determine which areas of advertising and marketing are best for their organization to participate in? The best advice offered to business owners is to focus on a safe bet, which clearly includes publishing informative content that demonstrates their expertise in a chosen field.
Search engines have the technology to sort, organize, and evaluate content on the web in order to serve their customers. By companies embracing the inbound marketing approach wherein high-quality content is carefully constructed and then distributed through multiple online marketing channels and then discovered by search engines, the end result can be a a win-win situation business owners' needs are met, successful business transactions are originated, and search engines successfully serve their customers.
Examples of common marketing channels used for publishing great content that solves problems include business blogs, social media sites, article marketing, press release announcements, company e-newsletters, and free Web 2.0 sites where user-generated content can be freely published and shared.
One key benefit of the inbound marketing approach is that in most instances the content distributed remains published and available for viewing over and over again delivering repeat value; as opposed to advertising or promotional methods wherein communications are priced per impression such as radio announcements.
Company marketing personnel commonly work with an inbound marketing expert for guidance in establishing goals, priorities, and direction to maximize effectiveness. Together, a plan is agreed upon to create new published web documents intended to hook visitors into following a trail of links towards the final sales page or landing page that moves the transaction forward.
One aspect that helps keep business owners on track is continually measuring progress and tracking results of their campaigns. Slight adjustments are usually made along the way using intelligence gathered from analytical software programs such as the free Google analytics service.
Assembling the right team of expertise such as professional content writers is also important as well as definitely attainable. For example, with the downturn in recent years of the newspaper and magazine publishing industries, there are plenty of professionally educated and trained journalists available whom are ready and willing to produce great stories and articles about subject matter at a very reasonable cost, which adds up to opportunity for business owners with limited advertising budgets.
Inbound marketing is an attraction marketing method with a more subtle style and presentation which is a welcome change in a fast-moving loud advertising world. The focus turns from push marketing to a pull marketing message.
About the Company:
Kevin Yeaman is an independent SEO Consultant and inbound marketing expert serving Colorado and national companies with professional internet marketing services since 2004. For more information call 303.501.4944.