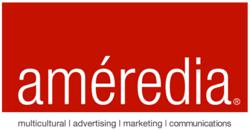 "We stay true to our vision of creating the finest multicultural advertising agency in the nation and are thankful to everyone who has been a part of it over the years," said Pawan J. Mehra, founder and principal at Ameredia.
San Francisco, California (PRWEB) October 05, 2012
Cross-cultural marketing firm Améredia was recognized in Inc. Magazine's Inc. 500|5000 list as one of America's fastest growing private companies. Ameredia ranked #1769 on the list with a three-year sales growth of 161%. The agency also ranked #78 in San Francisco and #166 within the Advertising and Marketing industry. Ameredia along with other businesses will be recognized at the Inc. 500|5000 Conference and Awards ceremony today, Oct 5th, in Phoenix, Arizona.
The Inc 500|5000 list represents the most comprehensive look at the most significant segment of the economy - America's independent entrepreneurs. In a stagnant economic environment, median growth rate of 2012 Inc. 500|5000 companies remained an impressive 97 percent. The companies on this year's list report having created over 400,000 jobs in the past three years, and aggregate revenue among the honorees reached $299 billion.
"You got to believe in your business. No matter what the state of the economy or the industry, if you really believe in what you do, you can make it happen," said Pawan J. Mehra, founder and principal at Ameredia. "We stay true to our vision of creating the finest multicultural advertising agency in the nation and are thankful to everyone who has been a part of it over the years."
Eric Schurenberg, editor of Inc. Magazine commented, "Now, more than ever, we depend on Inc. 500|5000 companies to spur innovation, provide jobs, and drive the economy forward. Growth companies, not large corporations, are where the action is".
With an estimated buying power exceeding $2 trillion the multicultural market comprising of diverse ethnic groups in the nation is gaining increased prominence. With this recognition, Ameredia joins the ranks of prominent companies such as Intuit, Zappos, Under Armour, Microsoft, Jamba Juice, Timberland, Clif Bar, Pandora, Pantagonia and Oracle from previous years and Facebook, Levi Strauss, Yelp, Chobani, Giftcards.com, CDW and Tilly's from this year's Inc. 500|5000 list.
The Inc 500|5000 recognition adds to Améredia's other recent awards and recognitions including Diversity Business's Top 500 Business in America, Top Diverse Business in America, and Top Woman Owned Business in America, San Francisco Business Times' Top 100 Private Companies, Top 100 Woman Owned Companies and Top 25 Advertising Agencies, and U.S. Pan Asian American Chamber of Commerce's Fast 50 Company and Top 10 Asian American Business in California.
###
Methodology
The 2012 Inc. 500|5000 is ranked according to percentage revenue growth when comparing 2008 to 2011. To qualify, companies must have been founded and generating revenue by March 31, 2008. They had to be U.S.-based, privately held, for profit, and independent—not subsidiaries or divisions of other companies—as of December 31, 2011. (Since then, a number of companies on the list have gone public or been acquired.) The minimum revenue required for 2008 is $100,000; the minimum for 2011 is $2 million. As always, Inc. reserves the right to decline applicants for subjective reasons. Companies on the Inc. 500 are featured in Inc.'s September issue. They represent the top tier of the Inc. 5000, which can be found at http://www.inc.com/500.
About Améredia
Améredia Inc. (http://www.ameredia.com) is a full-service multicultural advertising, marketing and communications firm specializing in targeting the diverse US demographics based on unique nuances of each group. The agency enables private, government and non-profit organizations to connect with Hispanics, Asians, Europeans, Middle Easterners, Pacific Islanders, Africans, LGBT and other diverse emerging groups nationwide. Conceptualizing culturally-engaging campaigns across print, TV, radio, online, outdoors, events, grassroots, digital and social media platforms in over 20 leading languages, Améredia is one of the fastest-growing cross-cultural marketing agencies nationwide.
About Inc.
Founded in 1979 and acquired in 2005 by Mansueto Ventures, Inc. is the only major brand dedicated exclusively to owners and managers of growing private companies, with the aim to deliver real solutions for today's innovative company builders. Total monthly audience reach for the brand has grown significantly from 2,000,000 in 2010 to over 6,000,000 today. For more information, visit http://www.inc.com.