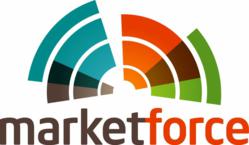 We've been able to thrive despite the slow economic conditions, which is a testament to the quality of our services
Boulder, CO (PRWEB) August 20, 2012
Market Force Information, the world's leading customer intelligence solutions company, has earned a spot on the prominent Inc. 500|5000 list, which recognizes America's fastest-growing private companies. A market leader, Market Force has experienced tremendous growth over the past three years, acquiring two international companies, widening its client base and developing new services and technologies.
Market Force provides its customer intelligence solutions to multi-location businesses, including 350 of the world's largest brands. The company's services include mystery shopping, customer satisfaction surveys, call center services and audits, as well as sophisticated analytics to tie those data to bottom line results, and a robust technology platform to host it all. Market Force's solutions increase customer loyalty and improve financial performance by providing a holistic view of the customer's on-site experience.
"The Inc. 500|5000 is a prestigious list and it's gratifying to see all of our hard work and innovation receive additional market validation," said Karl Maier, founder and CEO of Market Force. "We've been able to thrive despite the slow economic conditions, which is a testament to the quality of our services, as well the unabated market appetite for them."
The Inc. 500|5000 represents the most comprehensive look at the most important segment of the economy—America's independent entrepreneurs. The 2012 Inc. 500|5000 is ranked according to percentage revenue three-year growth from 2008 to 2011. This marks the fifth year that Market Force has appeared on the list, earning it a place on the Inc. 5000 Honor Roll.
"Now, more than ever, we depend on Inc. 500/5000 companies to spur innovation, provide jobs, and drive the economy forward. Growth companies, not large corporations, are where the action is," says Inc. Editor Eric Schurenberg.
About Market Force Information
Market Force is the leading global customer intelligence solutions company for multi-location businesses, including major retailers, restaurants, grocery and convenience stores, financial institutions, entertainment studios and consumer packaged goods companies. With more than 125 years of combined industry experience, Market Force Information has pioneered the industry with a suite of customer intelligence solutions – from 600,000 field associates across North America and Europe who conduct mystery shopping, merchandising and retail auditing, to real customer surveys and proprietary decision-support tools. Its solutions provide a holistic view of the customer's on-site experience and identify the actions required at the store level to increase customer loyalty and improve financial performance. Market Force was named one of Forbes' America's Most Promising Companies in 2011. For more information, visit http://www.marketforce.com.