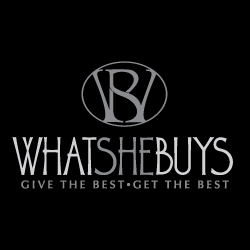 Savvy trend spotters and those who invest in private companies know that the Inc. 5000 is the best place to find out about young companies that are achieving success through a wide variety of unprecedented business models, as well as older private companies that are still expanding at an impressive rate
San Gabriel, CA (PRWEB) September 25, 2009
Inc. magazine ranked WhatSheBuys No. 3170 on its third annual Inc. 5000, an exclusive ranking of the nation's fastest-growing private companies. WhatSheBuys made the list for the first time this year after seeing a three-year sales growth of 83.7 percent.
WhatSheBuys, a high-end online boutique and retail store that prides itself on offering the "best of the best" was launched in 2003 by the husband and wife team of Raul Pallares and Cathy Kamimura-Pallares. WhatSheBuys offers a variety of items for women, men and children including products from top brands ranging from UGG brand boots to Longchamp handbags to Kettler tricycles.
"We are extremely honored to be included in this year's Inc. 5000," said Pallares, President of WhatSheBuys. "This achievement is a testament to our business model, our world-class brand partners and the hard work and dedication of our staff. It is also a tribute to our customers and the exceptional level of service and products they have come to expect from us."
"Savvy trend spotters and those who invest in private companies know that the Inc. 5000 is the best place to find out about young companies that are achieving success through a wide variety of unprecedented business models, as well as older private companies that are still expanding at an impressive rate," said Inc. 5000 project manager Jim Melloan. "That's why our list is so eagerly anticipated every year."
About WhatSheBuys:
Since 2003, WhatSheBuys has been providing online shoppers with access to the best products available and offering a world class shopping experience that includes 5 star rated service, free shipping and free gift wrap. WhatSheBuys is an authorized retailer of best-of-category, world class brands for her, for him, for child, including UGG, Spanx, Longchamp, Phyto, Mason Pearson, Lodis, Barefoot Dreams and Britax. WhatSheBuys has earned Yahoo! Shopping's distinctive 5 Star Rating, an honor shared by only 2 other retailers with over 5,000 customer reviews and is AAA rated by the BBB. Shoppers can visit WhatSheBuys online at http://www.whatshebuys.com or in person at its retail store in San Marino, CA.
About The Inc. 500|5000
The Inc. 500|5000 is ranked according to percentage revenue growth from 2005 through 2008. To qualify, companies must have been founded and generating revenue by the first week of 2005, and therefore able to show four full calendar years of sales. Revenue in 2005 must have been at least $200,000, and revenue in 2008 must have been at least $2 million.
Media Contact:
Jenny Heller
ink Public Relations
PH: 310-860-0806
or
Jackie Crystal
ink Public Relations
PH: 310-860-0806
###