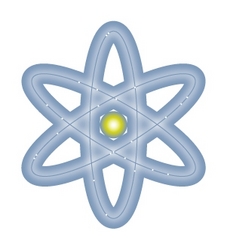 Our second annual Inc. 5000 continues the most ambitious project in business journalism
New York (PRWEB) October 1, 2008
Inc. today ranked Nuclear Medicine Professionals, Inc. on its annual ranking of the 5000 fastest-growing private companies in the country. The list is the most comprehensive look at the most important segment of the economy - America's independent-minded entrepreneurs. Taken as a whole, these companies represent the backbone of the U.S. economy.
"Our second annual Inc. 5000 continues the most ambitious project in business journalism," said Inc. 5000 Project Manager Jim Melloan. "The Inc. 5000 gives an unrivalled portrait of young, underreported companies across all industries doing fascinating things with cutting-edge business models, as well as older companies that are still showing impressive growth."
Nuclear Medicine Professionals is a Gainesville, FL based company that provides portable nuclear cardiac imaging to physicians across North and Central Florida.
The 5000 companies that made the list reported aggregate revenue of $185 billion and median three-year growth of 147 percent. Most important, the 2008 Inc. 5000 companies were engines of job growth, having created more than 826,033 jobs since those companies were founded. Complete results of the Inc. 5000, including company profiles and a list of the fastest-growing companies that can be sorted by industry and region can be found at http://www.inc5000.com.
Methodology
The 2008 Inc. 5000 list measures revenue growth from 2004 through 2007. To qualify, companies must be U.S.-based and privately held, independent - not subsidiaries or divisions of other companies - as of December 31, 2007, and have had at least $200,000 in revenue in 2004, and $2 million in 2007.
Companies can apply for next year's Inc. 5000 by registering with ''IncBizNet, Business Network for Private Companies'', at http://www.incbiznet.com.
About Inc.com
Inc.com, the daily resource for entrepreneurs, delivers how-to guides, advice, tools, breaking news, and rich multi-media to help business owners and CEOs start, run, and grow their businesses. Inc.com offers dynamic marketing solutions to help advertisers effectively reach Inc.com's audience of business leaders. Visit http://www.inc.com.
About Inc. 500|Inc. 5000 Conference
Each year, Inc. magazine and Inc.com celebrate the remarkable achievements of today's entrepreneurial superstars -- the privately held small businesses that drive our economy. The Inc. 500|Inc. 5000 Conference brings together members of the Inc. 5000 community -- both a new class of Inc. 5000 honorees and the list's alumni -- for three days of powerful networking, inspired learning, and momentous celebration. For the first time ever, this powerful networking event is open to all. Please join us September 18-20, 2008 at the Gaylord National Resort and Convention Center in Washington, D.C. For more information or to register, visit http://www.Inc500Conference.com or call us at 877-211-0489.
###