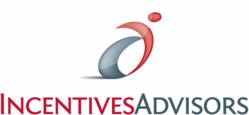 "Whether used to fill planned or to create new jobs, the tax credits for hiring are being put to good use by companies nationwide as they employ people who have the qualifications and want to enter or re-enter the workforce."
Mesa, Arizona (PRWEB) January 10, 2012
Incentives Advisors, Inc. (IA), a Workstream company and the fastest growing nationwide government incentives screening and capture solution provider, today announced a 103 percent increase in 2011 in tax credit screening volume over 2010 activity by IA customer companies. Using data from a sampling of one hundred thousand screenings from IA clients in key industries, IA determined that 40% of new hires were eligible for one or more federal or state program in 2011.
The success of these programs generated significant new engagement by the business community, evident in the 97 new customer accounts IA added in 2011 that actively screened for and leveraged tax credits in the hiring process to fill jobs.
With the November 21 signing by President Obama of the VOW to Hire Heroes Act that extended WOTC with four new categories for hiring Unites States war veterans, IA anticipates another significant increase in screening in 2012 as employers expand hiring initiatives to help put these qualified candidates back to work.
"Whether used to fill planned or to create new jobs, the tax credits for hiring are being put to good use by companies nationwide as they employ people who have the qualifications and want to enter or re-enter the workforce," said Bill Becker, CEO of Incentives Advisors. "We experienced significant growth last year because employers recognized the value of hiring incentives to their business bottom line as well as how easy we make it for them to capture their share of the millions available from federal as well as state and local tax credits each time they hire."
Following the 2009 expansion of WOTC to include the disconnected youth category, Incentives Advisors' data indicates businesses leveraged the credit to impact unemployment among that target group which represented 23% of the eligible new hires in 2011 alone. In the same period, disabled, unemployed and veterans on food stamps made up slightly more than 4% of the eligible hires.
Businesses in the restaurant industry represent 38% of the eligible hires, with services, manufacturing and retail segments comprised an additional 25% of eligible new hires among the candidates who qualified their employer for WOTC incentives.
Incentives Advisors offers the most automated, integrated tax credit screening and capture solution for companies seeking WOTC and other incentives at the federal, state and local level. Incentives+ eliminates 90% of the paperwork associated with tax credit screening to maximize the return on investment for companies leveraging incentive programs to increase hiring.
About Incentives Advisors
Incentives Advisors (IA) is the industry leader in helping businesses of any size maximize government incentives available to them. IA programs include hiring-related tax credits and incentives, cash training grants, negotiated incentives, cost segregation studies and green incentives. IA is a Workstream, Inc. (OTCBB: WSTMF) company, a leading provider of human capital management software solutions. To learn how Incentives Advisors helps companies become more profitable, visit http://www.incentivesadvisors.com.
###