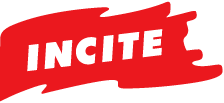 "Marketing agencies are a bright bunch but on the whole they are resource poor. Their time is invested in fee earning work like marketing, researching and adding value to their clients businesses. Rarely is this attention turned inward"
London (PRWEB UK) 22 April 2013
Many marketing and creative businesses rarely invest time or budget into their own marketing. Instead they rely on recommendations, clients moving to new jobs and networking to grow their revenues.
However, research conducted and soon to be released by new business agency, incite, reveals that 54% of UK marketers questioned conduct their own research prior to agency selection. This is up from 28% in our 2012 survey.
In the soon to be released survey, 33,000 businesses were questioned ranging from medium sized advertisers to multinational businesses.
These rapidly growing figures show the importance of a more proactive approach to marketing required by businesses in the marketing and creative sector.
Kristian Gough, Managing Partner of new business agency incite commented, "Marketing and creative business are a bright bunch but on the whole they are resource poor so understandably their focus and time is almost always invested in their existing clients. Rarely is this marketing nous turned inward to their own businesses."
He continues, "Technology has really turned the tables on how clients look for new agency partners. If an agency is not 'findable' by clients or on their radar, a lot of business opportunities are passing them by."
About incite:
incite is a new business agency specialising in helping clients in the marketing services sector promote their agencies and attract new clients using inbound and outbound marketing methodologies.
incite has been established for a decade and is one of the most successful new business agencies in the UK.
For more information contact Kristian Gough on contact(at)incitenewbusiness(dot)co.uk or call +44 20 8247 1850 or visit http://www.incitenewbusiness.co.uk