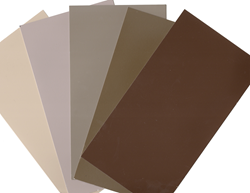 Five new colors for Inclined Platform Lifts by Butler Mobility
Lewisberry, PA (PRWEB) September 03, 2014
Butler Mobility has recently updated the paint color choices for their line of Inclined Platform Lifts. Previously the two standard colors were beige and brown. Butler is now offering five new beautiful earth tone colors as standard colors at no additional charge! These colors will not only blend well in the home but will enhance the beauty of the stairway. Homeowners will find a paint color choice for any home color scheme or individual décor.
The new selection of standard colors is:
Autumn Brown – a deep rich dark brown
Weathered Chestnut – a beautiful silky medium brown
Sierra Foothills – a classic blend of creamy brown with muted gray-green tint
Manor Stone Gray – a striking gray with brown undertones
Coastal Beige – a deep rich beige
Color choices can be found on Butler's web site at butlermobility.com.
Note: Colors on the website may have slight variations due to differences in electronic screens.
Contact a member of the Butler sales team to receive a paint chip card displaying the five new earth tone colors.
Butler Mobility lifts are known in the industry as "The Lift that Lasts". Butler's platform lifts are proudly made in the USA. Call us toll free at 888-847-0804 and let us help you with your home accessibility needs, or visit us on our website at http://www.butlermobility.com
Media Contact
Patricia Small
717-938-4253
psmall(at)butlermobility(dot)com