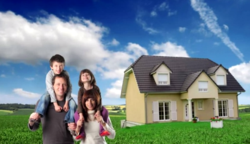 "I could see the big picture right away. Logically, the Momentis opportunity just makes sense... People switch energy providers at no cost to them, save money, and also make money" -- Ed Hebert
(PRWEB) April 16, 2012
Earning income from home is a very attractive concept to many. It has several financial benefits, including saving on commuting costs, saving on child care costs, significant tax benefits assuming one forms an LLC around their home based business, and a much more flexible and thus convenient schedule.
Imagine a business where a residual income was earned from the monthly payments of people's electricity and natural gas bills. The market for a such a business is massive as almost every home in America already spends money on an electric bill. Furthermore, it is rare that a home owner or business owner is going to cancel their electric bill, so once a customer is obtained, the retention of that customer for a long period of time is high relative to a typical relationship marketing business.
Most home businesses require the business owner to purchase monthly inventory of product to maintain their status to earn income. This is a significant factor why statistics show that greater than 90% of people who start a home business in the relationship marketing sector quit that business within the first few months. All the promise of an unlimited earnings potential quickly gets diminished when a new business owner struggles making sales and is forced into spending money on inventory they don't need.
Energy deregulation offers a unique opportunity. After all, deregulation only happens once to an industry, and the market size is in the hundreds of billions of dollars. Momentis is a marketing division of one of the largest energy providers in North America, and was formed to embrace the power of relationship marketing. Since almost everyone uses electricity and knows others that do as well, this business is viable for almost anyone. Furthermore, since everyone in the market already pays for electricity, there is no new bill for the marketing representative or their customers.
The representative's goal is to inform others of the opportunity to switch energy providers. That is it. Inform people and businesses that there is an alternative energy provider, and direct them to a website where the no cost switch from their existing provider can be initiated.
Not all states are currently deregulated. So to ensure that this opportunity was viable to people in all states, other essential home services are also available to marketing representatives as a way to increase the customer count. A representative's residual income is based on the number of customers credited to them.
Essential home services like DirecTV, 4G wireless technology, ADT home security systems, EMS Energy Mizer systems, digital home phone services, and mobile phone services are also available to representatives as a means to grow their customer base. Momentis has created partnership arrangements for these services where their representatives can offer these services at significant discounts.
Making money from home has never had more potential. No monthly product purchases are required. No inventory is required. The business model requires a representative to simply show consumers and business owners alternatives to essential home services they are likely already paying for.
The parent company is a multi-billion dollar company that is traded on the New York and Toronto stock exchanges. They have formed Momentis with the strategic objective to leverage the growing and powerful relationship marketing business model. Like the airline industry and the telephone industry before it, the energy industry is currently being deregulated. If history is a guide, it is likely energy is now the best likelihood for success in a home based based business.