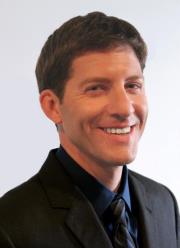 Los Angeles, CA (PRWEB) May 31, 2012
According to Dave Lavinsky, co-founder and President of leading entrepreneurial consulting firm Growthink Inc., "no one cares quite as much about your baby as you do".
But Lavinsky does not necessarily see this as a bad thing.
"This is okay! It's just human nature. It's one of those things you can whine and complain about, or you can accept it and work creatively with it," said Lavinsky.
"Look at it from your employees' point of view-they're not you! They are probably not as entrepreneurial as you are and what motivates you is not necessarily what 'should' motivate them. It's your job to find out what and then give it to them by creating an environment where your team can flourish," said Lavinsky.
To help entrepreneurs enhance their team's results and boost business productivity, Lavinsky has outlined a number of techniques to motivate employees.
#1 - Inspire Employees to Be Productive
Lavinsky points out that an entrepreneur should not expect employees to have consistently high levels of productivity when they are just working for an hourly wage and thus have little incentive to do so. He therefore advises entrepreneurs to look for other ways to inspire productivity.
"Your team of human beings needs positive reinforcement from you. Be creative and find ways to reward doing a consistently good job. You could offer pay raises for good performance, bonuses for getting results, recognizing the most reliable employees, etc.," said Lavinsky.
But according to Lavinsky, it is not all about monetary awards.
"Be aware of and cater to the individual personalities of your team. For example, offering monetary bonuses is not going to motivate all employees. Salespeople... probably yes. Bookkeepers... maybe not. In many cases, non-monetary rewards like public recognition are more powerful than monetary rewards."
#2 - Lose the Overtime
"Working more than 40 hours per week oftentimes hurts creativity. Particularly if your employees need to solve problems or do creative work (like most office roles an 'information worker' engages in), their performance will drop from fatigue much faster than the performance of someone working with their hands or in a factory," said Lavinsky.
Whilst the typical management model assumes that more hours will mean better results, Lavinsky believes that it is not in harmony with psychology and human performance.
"Studies have shown that when someone works for 60 hours per week, they will have a short-term boost in productivity that lasts for about 3-4 weeks before declining far below original levels. The latter decrease and recovery period is not worth it!" he said.
"So save overtime for finalizing the occasional deadline-driven project. Help your employees to be well-rested and vibrant. Hire more part-timers to work, if needed. Getting 8 hours of sleep (not something you can control, but you can make it easier without overtime) will increase their problem-solving abilities. And give your top people a rest to get even more of a boost from them," said Lavinsky.
#3 - Have a Daily Focus Huddle
Lavinsky believes that if an entrepreneur sets big goals and comes in to work each day with a single-minded purpose, then they are going to reach their goals sooner.
"Start by documenting your goals and breaking them down into smaller projects. Then, make sure your team is focused on completing each project. You can do this by having a 3-5 minute 'huddle' with them first thing in the morning (or work shift)," Lavinsky says.
"During this huddle, you remind everyone of the project at hand and the end results to achieve. Get quick reports or updates on progress, and then answer questions and assign or remind everyone of their individual commitments for the day. I realize this is more easily done in a weekly meeting, but try it for yourself daily for a week and see how much closer you get to your goals when everyone gets grounded and on track every day."
#4 - Small Team Sizes Produce Best Results
According to Lavinsky, "studies have found that productivity is maximized in teams of 4 to 8 people. Fewer people than that usually results in a team that is not diverse enough in talents or knowledge to get the results needed."
"And productivity is 30-50% lower in groups larger than 10. Maybe it takes too much time to manage that many people, or things get too cluttered. But regardless, think about how your team (or teams) of employees are organized and see if you can break things up a little. 12 people could become 2 groups of 6, or 3 groups of 4-each focused on creating some crucial result for your business," he says.
#5 - Seat People on the Same Team Together in a Closed Team Room
Lavinsky believes that a team's productivity can increase over 100% when they work together in a closed room. He recommends that employees are given at least 50 square feet of space per person to work with.
"When teams are grouped in a closed-door setting together, there is faster communication. Questions are answered faster for better problem-solving and decision-making. And there are fewer external interruptions to the team. If your business is a restaurant or a place where this is more difficult than an office setting, you can't do this; but you can understand this key point: find ways to put people working on a common task in the same place at the same time, said Lavinsky.
In summary, Lavinsky is keen for entrepreneurs to remember that productivity is the key to achieving a vision using whatever resources and time are available.
"Your team's productivity is even more important than your personal productivity, though you set the tone for everyone else," he said. "These 5 action items will help you to do more with less, and have a happy team and workplace in the process. Pick at least one and try it out for the next week!"
About Growthink:
Growthink, Inc. is a leading provider of business plan consulting services. Growthink has also developed several training products and tools for entrepreneurs, including a business plan template, marketing plan template, and strategic plan template. To learn more about Growthink's products and services, call 800-506-5728.