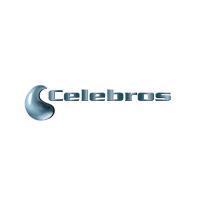 Santa Barbara, CA (PRWEB) January 24, 2008
Woodcraft, in comparing Cross-Sell's effectiveness to their own, in-house, module, over a period of six months, found that Cross-Sell's recommendations on product pages led to a 58% increase in sales revenues. This in turn prompted an expansion of the product to all shopping cart pages, where subsequent recommendations saw sales revenues increase by 107%.
These dramatic results, verified by analytics data provided by Fireclick, a mutual data processing partner, can be better understood in light of the fact that, under their prior product recommendation solution, recommendations had to be manually entered into the system and only about half the products were covered. Rather than selecting items for recommendation manually, Cross-Sell employed smart algorithms using real-time customer search data to dynamically formulate product specific recommendations across their entire product catalogue hierarchy.
"Woodcraft has been a satisfied Celebros customer for three years. In that time, we have taken advantage of every Celebros offering, including Traffic Builder and their Managed Merchandising Services,' noted Woodcraft's VP Internet & Technology Nancy Miller. 'We were happily surprised by the impact of the new [Cross-Sell] module. When its suggestions proved accurate in testing, we did not hesitate in expanding them to our entire product line."
Cross-Sell, a powerful recommendation engine, is the next step in the evolution of Celebros' dynamic, intelligent search & navigation technology, which is designed to enrich the experience of online shoppers while increasing sales revenues for retailers. Cross-Sell monitors shoppers' product searches and selections -- from initial search results to checkout pages -- in order to recommend related and complementary products that are likely to be of interest to the shopper, significantly increasing the chance of additional sales and an increased average order size.
About Woodcraft
Founded in 1928 and online since 1995, Woodcraft is one of America's oldest and largest suppliers of quality woodworking tools, training, and supplies. Woodcraft offers over 15,000 woodworking products through direct mail marketing (annually distributing more than two million catalogues throughout the US and over 100 other countries), online, and at more than 80 retail shops. A Celebros customer since 2004, Woodcraft became the one of the first users of their Cross-Sell module in May 2007. Click here for the complete case study
About Celebros
Founded in 2000, Celebros is an international leader in the development of intelligent, concept-based search and navigation solutions for online merchandising operations. The QwiserTM Salesperson platform, available in 7 languages, uses the most advanced natural linguistic processing abilities to pinpoint what shoppers are looking for in real-time, enabling retailers to respond in an unparalleled way, increasing sales and enriching their customers' shopping experience.
Celebros is headquartered in California with R&D in Israel and offices in London, Munich and Paris. The company handles online merchandising and sales for more than 300 online shops across a variety of domains including some of the world's largest online retailers like Avon, figleaves.com, Ice.com, and more.
Copyright © 2008 Celebros Inc.; all rights reserved.
For more information contact:
Melody King, Director of Sales (US)
Ph: (800) 428-0496
Fx: (505) 212-0610
http://www.celebros.com
Celebros Inc.
402 E. Gutierrez
Santa Barbara, CA 93101
Michael Shear, Director of Sales (UK)
Ph: (0870) 366-5274
Celebros Ltd.
Medius House LG
2 Sheraton Street
London, W1F 8BH
###