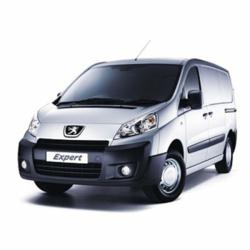 This is a wake-up call for small businesses that are dependant on drivers and company vehicles
Bolton, Lancashire (PRWEB) May 30, 2012
The amount of 17-24 year old motorists illegally using mobile phones behind the wheel or drug driving has doubled from 5% to 9% in the last twelve months. 13% of drivers in the 17-24 age group admitted to being under the influence of drugs (either as a passenger or being the driver in a vehicle) whilst illegal mobile phone use has risen from 12% to 18%.
'As an employer where the majority of your workforce are drivers and your productivity is reliant on a fleet of vehicles, the results of this research are indicative of some of the issues facing our safety as road users,' says Roy Ganley, director of Bolton based First Step Leasing providing lease vans to a number of companies across the UK. 'You can ensure that you own driving practices are safe, but there's always that added element of risk involved from other motorists, particularly if there's a chance that they're driving illegally.'
The RAC blamed the 'damaging effect' of government cuts in safety campaigns, calling for an immediate reintroduction of the initiatives as out of the 1,002 young motorists polled for the study, 44% felt 'less safe' on the UK's roads than ever before.
'This is a wake-up call for small businesses that are dependant on drivers and company vehicles,' says lease vans supplier, Roy Ganley. 'Until more motorists are aware of drug driving and illegal phone use, more dangerous drivers on our roads brings an added risk for ourselves and other road users.
'Despite the need to reduce government spending on advertising, we continue to invest in targeted publicity campaigns to protect the most vulnerable road users and tackle the most dangerous behaviours by a minority of drivers,' says Road Safety Minister Mike Penning. 'We are also proposing to increase the fine for using a mobile phone whilst driving from £60 to between £80 and £100 this year.'
'While I encourage the news of a potential increase in penalties for these forms of motoring offences,' says Roy Ganley, a Bolton based supplier of lease vans. 'I'm of the opinion that stricter measures may be required particularly as the majority of the offending demographic are of an age where a large disposal income is common as many still live at home.'
'Government funding should be directed to educating people through road safety campaigns to deter them from driving dangerously and putting lives at risk,' Says RAC Technical director, Dave Bizley. 'Government cuts have meant an extremely large drop in spending on road safety campaigns in the past two years, but our 2012 report highlights the damaging effect this is having. The growth of the new breed of motoring offences, like drug-driving and social networking behind the wheel is highly concerning.' Although he supported recent government proposals to allow greater enforcement, David Bizley said the 'planned changes focus too much on penalties rather than prevention.'
'If you are a business owner, driver of a company vehicle or reliant on a fleet, I'd advise that you ensure your staff are made aware of the risks posed by other potentially dangerous road users,' says Roy Ganley who offers van lease purchase to businesses across the UK. 'Being aware of the issues allows a little forward planning. Leaving a larger than normal gap between your vehicle and one driven by a motorist on a mobile phone could make all the difference; identifying risks is essential for safe and responsible driving.'
60% of all drivers surveyed for the research said that there was not enough police presence on the roads currently, and as a result, almost 20% thought they could get away with drug driving and mobile phone use, even though it was breaking the law.
'When a business is born, it is essential that there are no situations which could affect the reputation or productivity of the company,' says Roy Ganley of First Step Leasing who provides van lease purchase for a number of UK based companies. 'This especially concerns smaller companies that rely on vehicle hire or van lease purchase as a crucial aspect of their services.'
95% of drivers were in favour of a ban for driving under the influence of drink and drugs, with more than half suggesting a lifetime ban as a deterrent. A ban for operating a mobile phone whilst driving was recommended by 40% of the drivers for the same reason.
'Implementing effective vetting procedures for new employees is essential,' says Roy Ganley, who has worked within the motoring industry for a number of years offering lease vans for commercial use 'As is ensuring that the correct safe driving procedures are rolled out and implemented by your driving staff. Whether purchasing or leasing vans for your business, safe working practices are key to company success and overall productivity.'
Alongside the crackdown on illegal driving activity, the Road Safety Minister advised that the government was 'improving the driver training and testing process to make our roads safer for everyone.'
'Most small businesses and enterprises have one company vehicle nowadays, which is essential to their existence,' says Roy Ganley, who has been leasing vans for over twenty years. 'Many start-ups opt for leasing a van to begin with as budgets are tight with any new company. If anything happened to either the driver or vehicle during their working day, it could drastically affect productivity until the matter is resolved. This is an unwanted headache for newer businesses who are just finding their feet- the lack of an essential driver and vehicle could create financial issues that smaller companies may be unable to recover from.'
The website for First Step Leasing was built by Recommended Zen Cart Web Designers Vizcom