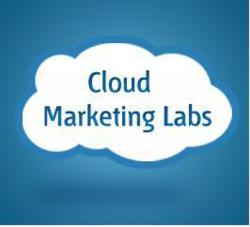 "We wanted to create a marketing service that can quickly generate sales leads, even if the company doesn't have a website"
Northfield, NJ (PRWEB) September 07, 2011
Cloud Marketing Labs, a business to business marketing firm, has created a marketing service that helps leaders of B2B companies increase online sales leads in 30 days. Today, they are announcing a 30 day free trial of the "Sales Leads in 30 Days" marketing service.
Click here to sign up for a free trial of the "Sales Leads in 30 Days" marketing service: http://bit.ly/niUcCw
"We wanted to create a marketing service that can quickly generate sales leads, even if the company doesn't have a website" says Greg Digneo, CEO of Cloud Marketing Labs. "By packaging several proven tools – such as blogging, social media and online PR – we are able to build a marketing service that accelerates results."
According to Entrepreneur.com "While executing a (marketing) plan has its challenges, deciding what to do and how to do it is marketing's greatest challenge." Because business owners and marketers lack a plan, many dismiss online marketing as being too time consuming or worse, ineffective. Neither is true.
A successful online marketing system combines a compelling content strategy, a social media strategy, and a sound public relations effort. Digneo continues, "Too many companies will spend a month blogging, or a month on Facebook and not see the results that they had hoped. When you are able to combine a blog, with social media and public relations, then your marketing message will quickly reach your target audience; and sales will follow"
During the 30 day trial, your business will benefit:

With a compelling unique selling position to help stand out from the crowd
Content that attracts consumers to your products and services;
A social media strategy that engages prospects
To sign up for a free 30 day trial of the "Sales Leads in 30 Days" marketing system, go to: http://bit.ly/niUcCw
About Cloud Marketing Labs
Cloud Marketing Labs helps B2B companies generate sales leads in 30 days. Cloud Marketing Labs has been featured in Entrepreneur Magazine, as well as various blogs throughout the web.
###