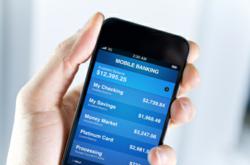 EL SEGUNDO, CA (PRWEB) May 13, 2013
Credit unions are known for quality products and exceptional service, but are widely assumed to have subpar banking technology. Advanced services like mobile banking, however, are highly important to consumers, with 57 percent of U.S. smartphone owners using mobile banking features, according to a Compete report.
"There is a clear and urgent need for credit unions to develop online and mobile-friendly banking services for their members, especially with how fast technology evolves," says Jennifer Calonia, GoBankingRates editor.
GoBankingRates recently explored the popular types of banking technology used by consumers, and reveals five credit unions that are remaining technologically competitive in the financial services space.
Credit unions on the list include:
1. USC Credit Union
The Southern California credit union is one of many nonprofit cooperatives to implement "mobile remote deposit capture," the technical term describing the ability to deposit checks via a smartphone's built-in camera. This feature, the investigation emphasizes, helps consumers by omitting the hassle of visiting a local branch to make a check deposit.
2. Wright-Patt Credit Union
Mobile applications such as the one created by Wright-Patt Credit Union do not simply exist for the sake of claiming a plot in the mobile banking space, according to the GoBankingRates report. The significance of this credit union's mobile app is the rave reviews it has garnered from its users, and is regarded as having fluid functionality.
3. Credit Union ONE
While not fully launched as of present, the GoBankingRates discovered how Credit Union ONE is taking banking technology to the next level with a comprehensive online money management experience. The report reveals that upcoming features of the institution's new online banking site will not only include account information but also provide budgeting tools.
"At present, credit unions like the ones highlighted in the report are doing a great job at keeping their depositors interested, but as a whole credit unions need to keep this momentum going," she explains.
See full list of credit unions here.
For questions about this report or to speak to a GoBankingRates editor, please use the contact information below.
About GoBankingRates
GoBankingRates.com is a national website dedicated to connecting readers with the best interest rates on financial services nationwide, as well as informative personal finance content, news and tools. GoBankingRates collects interest rate information from more than 4,000 U.S. banks and credit unions, making it the only online rates aggregator with the ability to provide the most comprehensive and authentic local interest rate information.
Contact:
Jaime Catmull, Director of Public Relations
GoBankingRates.com
JaimeC(at)GoBankingRates(dot)com
310.297.9233 x261
###
Source: Compete, Digital Trends: Consumer Behavior in Key Financial Sectors, May 2012.