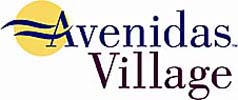 Camp Avenidas provides older adults with three fun and active days to try out new fitness approaches, learn about the latest nutritional findings, and make new friends, all while sharpening their brains
Palo Alto, CA (Vocus/PRWEB) July 20, 2011
Avenidas Village, senior home care Palo Alto, is holding an interactive three day fitness camp for older adults from July 26-28, 2011. The exercises and fun activities will seek to enrich their lives and maintain good health. This fitness academy, called Camp Avenidas, will be held at Channing House in Palo Alto from 10 a.m. to 3:30 p.m. The cost is $70 for Avenidas members and $100 for non-members.
The events begin on Tuesday, July 26 with an invigorating Zumba Gold lesson by Carla Kentworthy, followed by a keynote presentation on "Darwinian Medicine: Healthier Ways to Live Our Lives" by Dr. Joon Yun. Following this, there will be a healthy, gourmet lunch for the participants from 12:30 to 1:30 p.m. The remaining hours will be devoted to exercise for a healthy heart with Robin Wedell , followed by Safe and Sane Yoga with Mimm Patterson.
The second day, Wednesday, July 27, starts with Stepping Strong conducted by Dr. Matt Piazza followed by Components of a Comprehensive Exercise Program with Tamar Semerjian, Ph.D. Once again lunch and downtime will be an hour beginning at 12:30 p.m. Next, Ellen Corman will be discussing ways to cultivate better balance and say "Farewell to Falls," followed by Tai Chi and Qigong with Jason Chan, CMT.
The final day, Thursday, July 28, begins with Strengthen and Stretch in Water and Land with Roger Quimby, ASCM, followed by a presentation on the "Solution to the Omnivore's Dilemma," by Christopher Gardner, Ph.D. Following lunch, the activities of the camp will wind down with Walter Bortz who will deliver the closing keynote address, and then the camp will close with a session of Mindfulness Meditation with Julie Forbes, PhD, and her Dharma Dog Dulce.
"Camp Avenidas provides older adults with three fun and active days to try out new fitness approaches, learn about the latest nutritional findings, and make new friends, all while sharpening their brains," said Kari Martell of Avenidas. "Plus having it at Channing House, our new venue this year, allows us to try out aquatic fitness, which should be exciting." For registration, please visit https://www.avenidas.org/activities/conferences-events/fitness-camp and fill out the form or call Judith Taksa Webb, Camp Director at (650) 289-5436.
About Avenidas Village
Avenidas Village is a non-profit organization that provides support, information and community to enrich the lives of older adults and their families through Palo Alto independent living or Palo Alto in home care. Avenidas, has been in operation since 1969, helps people in living in the San Francisco Bay Area mid-Peninsula communities of Palo Alto, East Palo Alto, Stanford, Sunnyvale, Menlo Park, Los Altos, Los Altos Hills, Atherton, Portola Valley, Woodside, and Mountain View.
###