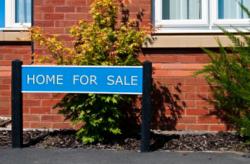 The up and down nature of the real estate market can be confusing to homeowners listing a house for sale for the first time.
Tampa, Florida (PRWEB) May 10, 2013
Many homeowners who purchase a home have the ability to live inside the home for the duration a natural life span. Extraordinary circumstances can cause the need for immediate sale and some homeowners can struggle with ways to sell a home quickly. The PLB Investment Group has published independent ways to sell a house online. This information is one new effort put in place by this company to provide the non-realtor services and real estate agent alternatives that can be difficult to find. These tips and company services are located online at http://www.realestatetampaflorida.com/sell-your-house.
The actual sale of a property in states like Florida traditionally requires assistance from more than one professional when using the traditional real estate sales route. The majority of qualifications that are required when seeking assistance are not problematic for some homeowners. For others with extraordinary circumstances, securing a sale date quickly for a property could prove to be a challenge.
Tax liens, divorce settlements, relocation and bankruptcies can complicate the actual sale process. The tips and services provided by the PLB Group are designed to provide the information that homeowners can use to bypass the traditional selling route.
The up and down nature of the real estate market can be confusing to homeowners listing a house for sale for the first time. The loss of property value is one example of the types of frustration that can complicate a normal sale process. The updates to the PLB Group services are making it simpler for men and women seeking help to find the right method to choose apart from realtor intervention. The list of services that are now available includes services for buyers and sellers to ensure more people have access to independent solutions.
The recent website update made by this company has developed an easier method of contact for all homeowners or buyers or real estate. The local Tampa number that remains in use is one method of contact. The creation and launch of a new contact method online is providing a faster way to receive a response for information or services requests. A new video series is now posted online to help explain the company services apart from the website at http://www.youtube.com/watch?v=H3cprxveXvg.
About PLB Investment Group
The PLB Investment Group buys and sells homes in the Tampa, Florida area. This company is staffed by investment experts who personally assists buyers and sellers with extraordinary circumstances. The tips, services and information provided by this company is helping more people to buy and sell real estate without using realtors or real estate agents in Florida. The company website redesign that has taken place in 2013 has made it simpler to obtain information or service requests online. The PLB Investment Group offers its alternative services to homeowners, home buyers and land owners who are searching for better methods to complete non-traditional real estate transactions.