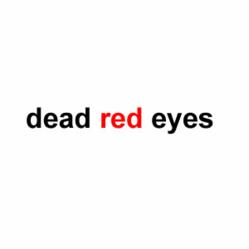 (PRWEB) January 15, 2013
Independent film company Dead Red Eyes started their idea at the end of 2012, with one initial set of goals, start a website, finish two short films and one full length screenplay in the final quarter of the year. And now this list has been completed, Dead Red Eyes has taken multiple paths to get the word out, while the website itself builds a range of commentary, top ten's and random posts about how to get started in the industry, taken from experience itself.
Of the two short films and screenplay recently completed, first off was "The Have-nots", a screenplay that looks at the different routes that various walks of life take, yet how the paths of each tend to cross each other back and forth. Submitted to various independent film maker festivals and contests in late 2012, various events have already fed back on the project and in some cases the script has made it to the next round for consideration.
Second was "Alphabet Soup" a lighthearted comedy filmed in North Carolina, produced and directed by two of the main members of Dead Red Eyes, Justin Mejia & Brian Reklis, featuring some of the best actors / actresses from the region. Overall, the company is based in multiple locations, and executive producer Niall based in New York, provided input on the Alphabet Soup screenplay and music used in the background, via tracks from the band "Stereo Off". This short film will be premiering live on Deadredeyes.com – and does not plan on being used to submit to any festivals, instead more being something that the team could use as part of a growing portfolio.
Last but not least out of the three was "The Torment" a dark comedy/horror movie with a twist. A preview for this is available on the Dead Red Eyes site - however a full length version is not available due to festival restrictions and requirements. A local premiere of the film will be made at Nightlight in Chapel Hill on Saturday, February 2nd, 2013. Like "Alphabet Soup", Dead Red Eyes made the most of a very limited budget with spend of only a couple hundred dollars total, mainly for food!
Moving into 2013, as the team at Dead Red Eyes see how their ideas, scripts, character ideas and films fare, they'll focus more on producing new pieces including projects in line for the coming quarter, such as filming a music video, short sketches with their own character ensemble, featuring the likes of Beatmaster Flash, more short films and full length screenplays.
The goal overall would be to combine the lot with a full length feature - written, filmed, edited and shown all in one go. With an approach that salutes classic film making techniques and a low budget that almost demands them – Dead Red Eyes are one to keep an eye on for 2013, no pun intended.
Find out more at http://www.deadredeyes.com and visit Nightlight in Chapel Hill at 405 W Rosemary St, Chapel Hill, NC 27516 on Saturday, February 2nd, 2013 to see some of what's being worked on.